Flex work
Inspiring meeting places where you can work without being disturbed
Without a care in the world at the Carlton.
We are proud of the contribution our meeting facilities and flexible workplaces make to furthering plans and ambitions and strengthening teams. At the Carlton, you meet people in an inspiring environment and your ideas are automatically given the attention they deserve. If you need to meet in quiet surroundings, we can offer you meeting locations, private rooms or intimate suites - on a last-minute basis as well. And if you need freedom of movement, we also have flexible workplaces. In between times, treat yourself to a long lunch with your customers or a tasty cup of coffee. And, if you unexpectedly need to stay the night, we almost always have a room.
Right in the centre of the Netherlands
Flex working together or on your own at the Carlton President
Working at the Carlton President always gets results. New insights, ideas and possibly new business contacts. The Carlton President hotel is synonymous with convenience, inspiration and time-saving. The hotel is centrally located next to the A2 and has free parking facilities with charging stations.
Within the hotel there are various possibilities to work. Nice large tables and workplaces are available in restaurant One24. There you can also enjoy delicious barista coffee, lunch around the open kitchen, a cocktail at the bar or on the terrace.
We are also a Seats2Meet location in the context of "sharing is caring". In exchange for knowledge and experience, you can book a free workspace via seats2meet.nl that includes the use of coffee and tea. The workspaces are located in the restaurant.
Stylish and relaxed working in the Carlton Ambassador
Restaurant Henricus is a wonderful place to meet
The ability to work when you want and access to a private workspace as required. The Carlton Ambassador in The Hague flexibly offers (temporary) office facilities and flex workplaces. There are several quiet places in Restaurant Sophia where you can work, hold meetings or have lunch with each other, but - very conveniently - you can also rent meeting rooms with more privacy, either in advance or on a last-minute basis.
Read more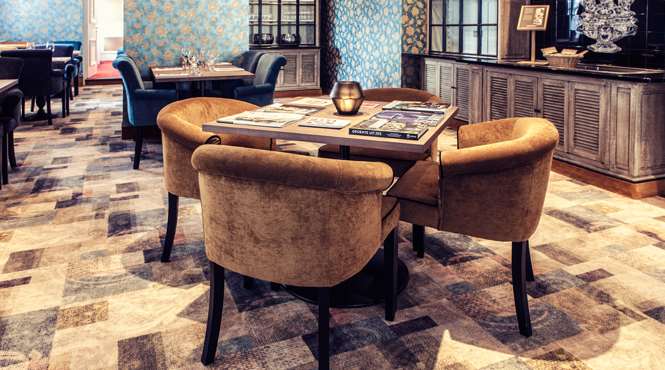 Work & get-togethers
CARLTON OASIS SPIJKENISSE
Concentrate on working or meeting first, then enjoy a special beer at the bar. The Desert Inn, an English-style pub, has become a popular venue for meetings and brainstorming sessions. Read more
Read more
Working while enjoying a sea view
CARLTON BEACH SCHEVENINGEN
Even when you are indoors, you feel as though you are outside: the sea and the horizon are a constant source of inspiration. Book the Carlton Suite on the eighth floor for a beautiful panoramic view. Read more
Read more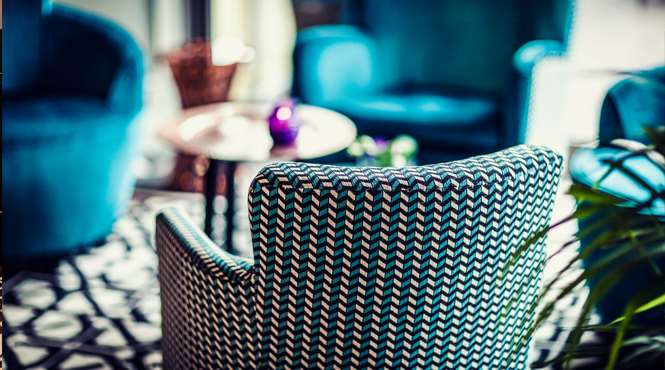 Take your time in Bar & Kitchen Zocher Haarlem
Wind down in a pleasant environment
When do your best ideas come to you When relaxing in a pleasant environment, with all the time in the world for discussing things with each other or networking. Zocher is ideal for this! Bar & Kitchen Zocher is open every day for the residents of Haarlem, international guests and day-trippers and well worth a visit if you care about Haarlem. For our business guests, we have several areas where you can meet, enjoy a quiet conversation, have lunch or dine together.
Read more
Choose the flex workplace that suits you best
Carlton makes sure you can work in pleasant surroundings
Work at the seaside, in a stately residence or at a dynamic hub in the centre of the city - what do you fancy We are proud of our venues and would love to welcome you.