Brussels
Rich history and international appeal
Brussels is such a fantastic city. The eternally vibrant Belgian capital is synonymous with culture, beautiful architecture and art. Small art galleries, beautiful historical buildings and exciting designer shops can be found throughout the city. Stroll past the beautiful luxury boutiques on 'Avenue Louise', explore the cosy streets in Matonge or drink a Belgian beer on the Grand-Place. There is so much to see and do!
The Dominican
In the centre of Brussels
From Dansaert, the trendy fashion area in Brussels, to the working class district of Marolles and from the Koninklijke Museumwijk area to the tourist bustle of the Grand-Place. Brussels offers a lively variety of modern and historic cityscapes. Centrally located in the centre, just a stone's throw away from the Grand-Place, The Dominican is the ideal base for exploring this multifaceted city.
View hotel
Hot Spots in Brussels
Join us on a journey of discovery
Le Chou de Bruxelles
Info
Rue de Florence, 26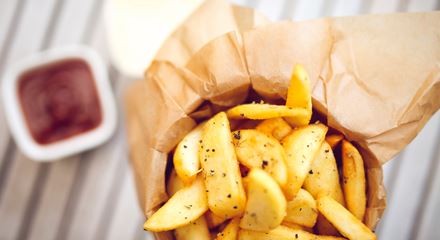 Maison Antoine
Info
Place Jourdan
Sablon des Marolles
Info
Rue Haute, 198

THE DOMINICAN & THE CITY
LEAVE YOUR GUIDE AT HOME AND TAKE OUR HAND…
It's great to wander through an unknown city, searching for that special little shop, or that cozy artisan bar where they tap the best Belgian beers. But time passes by quickly and there's so much to do! Wouldn't it be great to be guided by the cool people who know the city best Who can show you its secrets, and hidden hot spots
That's what The Dominican & the City stands for. Together with our local colleagues and friends we take you on an unforgettable journey through our beloved city, and we might open up some secret doors in our hotel as well…
READ MORE