Utrecht
Cosy canals and many pavement cafés
A surprising city full of history, hospitality, cosy canals and culinary delights. That's Utrecht! The city has plenty to offer to fill a long weekend. Climb the Dom cathedral tower (112 metres), go shopping for the day, stroll along the canals, settle down in a cosy café or mingle with the people of Utrecht in the narrow streets.
Carlton President
Near Utrecht
The Carlton President hotel is just 10 kilometres away from the city centre of Utrecht and the Jaarbeurs exhibition complex: a few minutes' drive by car. Enjoy the medieval centre with its profusion of trendy restaurants and appealing coffee bars.
Tip: go on a boat trip through the canals!
View hotel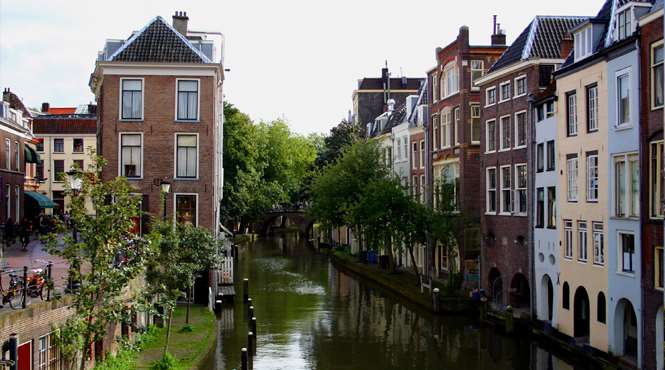 Hot Spots
Join us on a journey of discovery
Almost everybody has heard of the Broodje Mario stall on the banks of the Oudegracht canal. You must eat here! Then order a special beer at Beer Brewery Maximus, a relatively new brewery/tasting room that offers wonderful beers and regional products with an emphasis on honest and traditional production methods. Next, you can visit the Dom Cathedral's unique monastery garden and end your excursion with a cup of coffee or a drink in the DomCafé. Other recommendations that we would like to mention are: WT Urban Bar & Kitchen with stunning views out over the city, wine bar Lefebvre on the Neude, De Kikker Theatre for fine performances, DOMunder for an amazing 2000 years of cathedral square history and the beautifully decorated locations of Stan & Co or Talud9.