€ 10,- spend credit at the hotel

Free use of swimming pool, sauna*, Turkish bath and fitness

Free cancellation up to 24h before arrival (on flexible rate only)
Stay, meet and enjoy in our hotel
Discover Rotterdam, Voorne-Putten and more!
The Carlton Oasis Hotel is a Rotterdam four-star hotel located in Spijkenisse. The hotel is on the island of Voorne-Putten. Our island is the transition zone between metropolis, sea and land. Our beautiful area connects the urban area of Rotterdam with rural Zeeland. It is a natural boundary of water. Nowhere in the Netherlands you can find the contrasts between soft and hard like here.
We welcome you to this world, let's discover!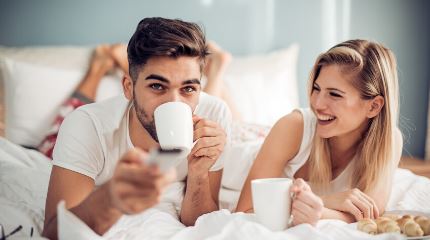 Feel at home
​Visit, discover & experience
Book a room and feel at home in our hotel.
Room overview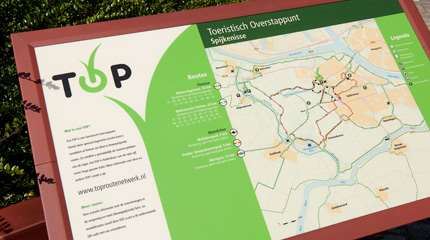 Bicycle benefit package
Discover the nature of Voorne
Discover our island on a bike
Bicycle tour package
Local experience
From Voorne-Putten to Rotterdam
Explore Rotterdam? Or would you prefer Voorne-Putten? The hotel provides an ideal location for both!
Hotel Surroundings
Book your table!
Dining in a nice and safe environment
The restaurant and our large, sunny terrace are open, of course with the necessary measures, but without compromising on the unique Brasserie Palmsgarden experience! Reservations are required. Secure yourself a spot and book a table in advance!

MEETINGS & EVENTS
NO RULES. JUST PLAY.
Meetings at a beautiful location in a beautiful setting, with elements from the port of Rotterdam and the soft aspects of the green Voorne-Putten area. Brainstorming, coming together, meeting and training. The Carlton Oasis Hotel has a completely renovated meeting complex where you will certainly feel at home. The options are endless.
More info
Rooms & packages
At the Carlton Oasis you experience the comfort of a luxury hotel, but with a no nonsense mentality. With us no decadence, but an open and accessible atmosphere. We are honest and direct. With us you know where you stand. No unexpected small letters or devious offers. We take our work seriously, but take life with a wink. We love joking and socializing, that makes life a lot more fun! We are happy to spread this vibe throughout the entire hotel.
Business or leisure
For business, leisure and local guests we are a bustling oasis near the port area of Rotterdam. A place to meet and stay. A nice work harbor, with an energetic vibe and an open, lively atmosphere.