A safe stay at Carlton Ambassador
Looking for a safe getaway? Relax, unwind and discover The Hague.
We are open.
Last update: 20th of December 2021
Visiting Carlton Ambassador soon?
Here are some of the key ways the team of Carlton Ambassador is looking after you during the COVID-19 pandemic. The safety and well-being of our employees and guests is our top priority and we are following the advice of the RIVM.
At the hotel we have taken a number of measures to prevent the spread of the coronavirus:
▪ Our hotel is open. For only an overnight stay, proof of vaccination or test results with a QR code will not be necessary.
Restaurant Sophia is closed. Roomservice and in-room dining is available to our hotel guests.
▪ Wearing a face mask is mandatory in all our public spaces.
▪ We kindly ask you to keep 1,5 meter distance from other guests and our team.
▪ Booked one of our packages? All dinners will be served in the room, where we will create a wonderful in-room dining experience!
If you would like to find out more details about how we are keeping you safe, please do not hesitate to contact us.
Contact us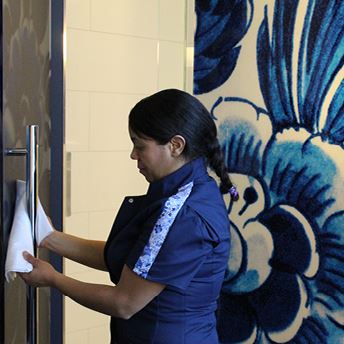 Hygiene
▪ For your personal hygiene, all public areas are equipped with disinfectant hand gel. We provide only paper towels in all toilets.
▪We aim to be clean all day long! The common areas and all the contact surfaces such as elevator buttons and banisters will be cleaned and disinfected several times a day.
▪ To avoid contact between employees and guests the rooms will be cleaned when our guests are not in the hotel room. We also would like to ask our guests not to enter the hotel room when our employees are in the room for cleaning or maintenance.
▪ Employees continuously wash their hands with disinfection soap.
▪ Our housekeeping team wear gloves and work with professional cleaning products and procedures.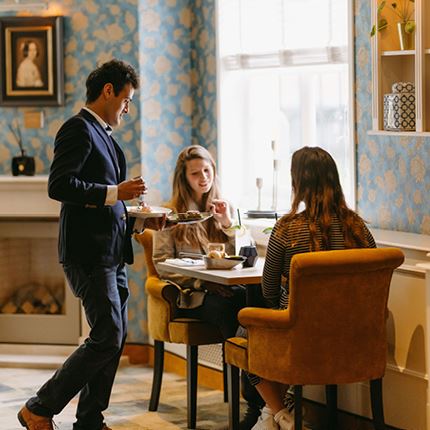 Restaurant Sophia & events
▪ Our restaurant is closed.
▪ Hotel guests can enjoy breakfast, lunch and dinner through roomservice.
▪ At this moment meetings and events are not allowed.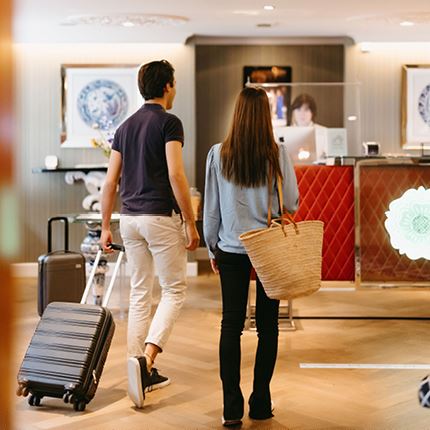 Reservations
For bookings made directly with us, via our website or by telephone the regular cancellation conditions apply. During these times we advise you to book a flexible rate to be sure you can still change and cancel free of charge.
Please note that Covid-19 is not a valid reason to cancel a non-refundable booking.
For bookings made through an external party or booking website the management of your booking will be through an organization other than our hotel. Changes or further information can only be obtained through this organization. Please contact them.