The best of both worlds
Planning to stay at the Carlton Ambassador Hotel? We will show you the best of the city and beach. Book one of our beautiful rooms: Classic, Royal or Residences and open the door to a room of luxury combined with modern and golden touches.
You will enjoy the oven-fresh madeleines or dine at our cozy restaurant, with a delicious dish from our Big Green Egg barbecue or the gastronomic seasonal menu 'Pure' of Restaurant Sophia.
We'll take you on a discovery through the best places in The Hague by sharing all of our local tips with you - or would you rather book one of our fall deals for the total package?
Start your journey to The Hague at Carlton Ambassador Hotel.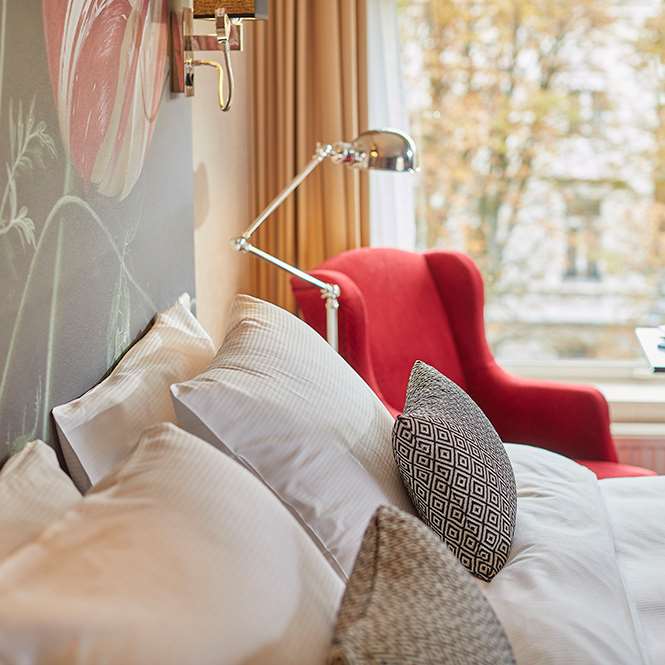 Book your stay
Enjoying guaranteed
A wonderful place, a luxurious feeling and a warm welcome. Our four star hotel is the perfect location for a city trip to The Hague, located in the stately Embassy district. It doesn't matter if you are visiting for business or pleasure, our central location allows you to enter the most beautiful parts of The Hague. In just a few minutes you enter the city center and a walk around the corner gets you in the upcoming neighborhood 'Zeeheldenkwartier'. Take a short walk to admire the beautiful Peace Palace. A 15 minute ride with public transportation brings you to the peace and quiet beach of Scheveningen.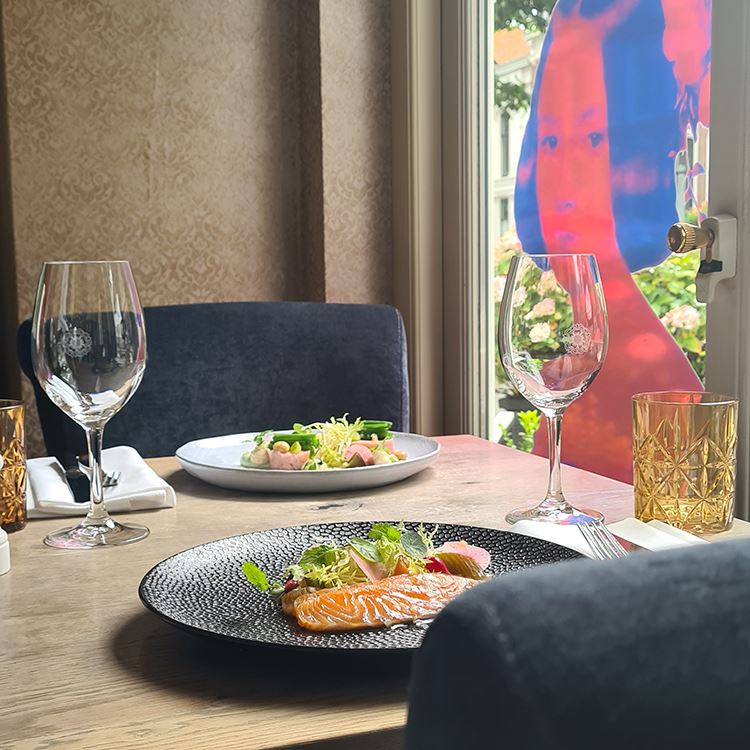 stay in
at Carlton Ambassador
Are you tired of working from home and want to get away to another safe environment? Then book a stay and enjoy a culinary menu Pure and breakfast in Restaurant Sophia.
Our spacious and comfortable rooms are perfect for reading a nice book, sleeping in, hanging endlessly in front of the TV or just doing nothing at all for a change!
Book now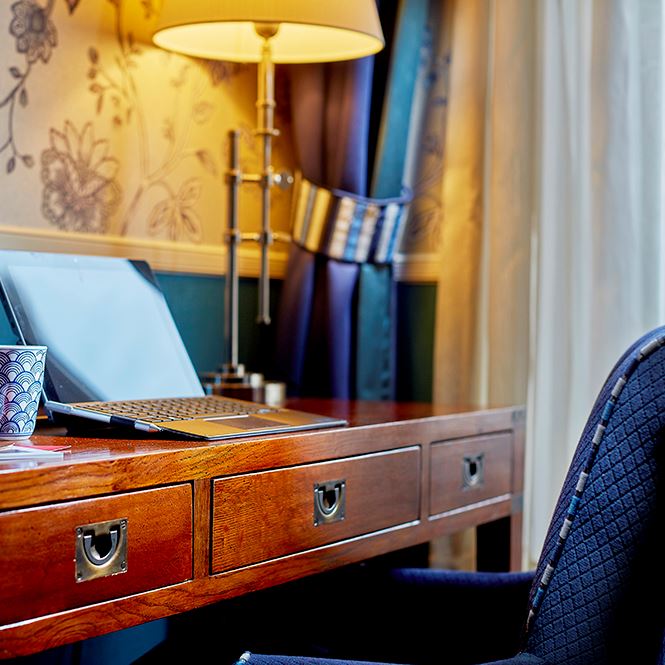 Alternative workspace
at an extraordinary location
Are you getting tired of working from home and would you like to see another environment for a change? Take place at Sophia's for a cosy and quiet spot. Or choose a room for a complete focus state-of-mind. Get your day stay including drinks and a lunch after your wishes. This way you can have a productive workday for a change!
More information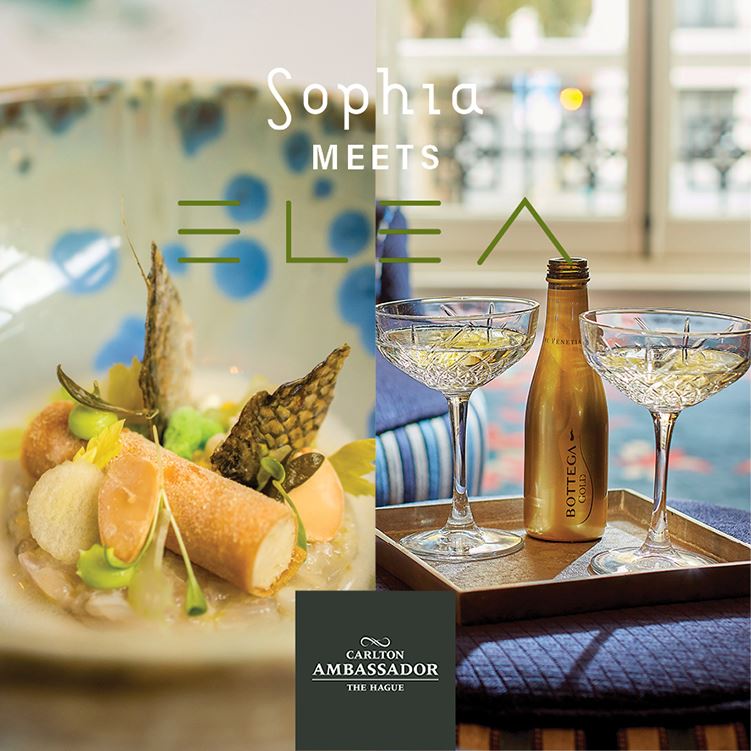 Sophia Meets Elea
unique collaboration
On Saturday, November 28th, restaurant Sophia gets a one-time visit from top restaurant Elea. Chef Takis Panagakis and his team will prepare an amazing six-course dinner for the guests of the Carlton Ambassador Hotel.
Including breakfast and many more extra's!
More about Sophia Meets Elea




Sophia
cosy place, tasty food
Feel like having delicious dishes from fair products? If so, you've come to the right place at Sophia. We make sure you have a lovely spot on our beautiful terrace or in the restaurant where you can drop down and where you can leave your worries behind. Enjoy the exceptional view. A cup of fresh coffee in the morning with homemade Madeleine, an extensive lunch or culinary dinner.

What are you craving?