Corona update
Carlton Ambassador remains open
Dear guests,
Due to circumstances we have closed Restaurant Sophia. Carlton Ambassador Hotel remains open. We still provide breakfast and dinner for our hotel guests, only this time it will be through roomservice.
In order to help all guests in the best possible way, we have changed our cancellation policy, see below:
* You can cancel free of charge until 16.00 hours on the day of arrival, if booked via direct website.
* All already prepaid bookings and guaranteed vouchers have the possibility to move to a new date free of charge, if booked via direct website.
We hope to welcome everyone again soon at Restaurant Sophia and during this period in Carlton Ambassador!
Warm regards.
Team Carlton Ambassador
AMBASSADOR DEAL
10% discount
€10,- euro to spend at Restaurant Sophia
Early booking discount (non-refundable rate)
The rush of the city & The serenity of the beach
The best of both worlds
Planning to stay at the Carlton Ambassador Hotel? We will show you the best of the city and beach. Book one of our beautiful rooms: Classic, Royal or Residences and open the door to a room of luxury combined with modern and golden touches.
You will enjoy the oven-fresh madeleines or dine on our beautiful outdoor terrace, as soon as the weather allows, with a delicious dish from our Big Green Egg barbecue or the gastronomic seasonal menu 'Pure' of Restaurant Sophia.
We'll take you on a discovery through the best places in The Hague by sharing all of our local tips with you - or would you rather book one of our summer deals for the total package?
Start your journey to The Hague at Carlton Ambassador Hotel.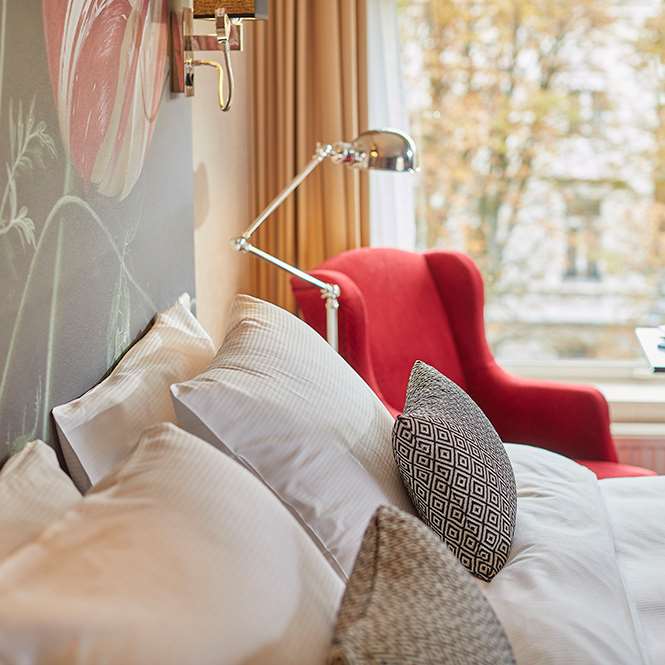 Book your stay
Enjoying guaranteed
A wonderful place, a luxurious feeling and a warm welcome. Our four star hotel is the perfect location for a city trip to The Hague, located in the stately Embassy district. Just a short walk from the city centre and 15 minutes away from the beach of Scheveningen.
Discover
Local hot-spots
Go on a discovery tour through The Hague. We are happy to give you the best tips so you can experience the city and the beach as true local.
Discover the best places
Summer deals
specially created for you
Our you in for a local experience - exploring the city by bike of are you more of a foodie who wants the enjoy a lovely culinairy dinner from our beautiful terrace at Restaurant Sophia?
View all of our deals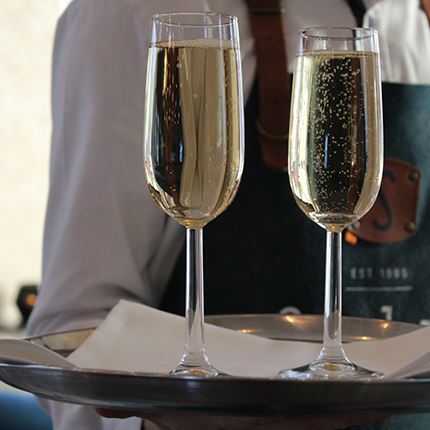 Celebrate
& Meet friends and family
Is there a celebration that deserves a big party? Look at our beautiful rooms and cosy Rubens Bar. Perfect for every occasion.
View our rooms




Sophia
cosy place, tasty food
Feel like having delicious dishes from fair products? If so, you've come to the right place at Sophia. We make sure you have a lovely spot on our beautiful terrace or in the restaurant where you can drop down and where you can leave your worries behind.