Start planning your trip to The Hague
with our local tips
The Hague is a versatile city. With an historic and lively city center, The Hague also offers lots of green and nature. The Hague is unique in that way since it also has a 11km coastline with the popular beaches of Scheveningen and Kijkduin.
Whatever brings you to The Hague and Carlton Ambassador, you can make the most out of your stay since there is so much to discover. Our hotel is conveniently located, only a couple of steps away from the city center and the upcoming and cool Zeeheldenkwartier.
Events
Visit the cozy events
Currently there are no events planned until the 1st of June.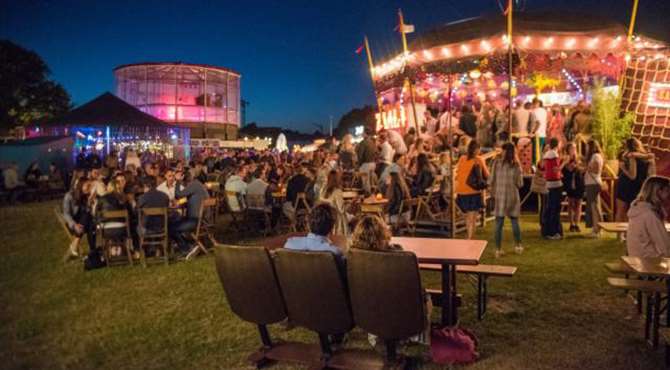 City center
Let's take a stroll through the city center
Noordeinde, one of The Hagues oldest shoppingstreets, is just a few steps away from our hotel. It is filled with special art galleries, interior stores and cosy coffee stores. Continue your way and your in front of Palace Noordeinde, very impressive in the middle of the city center. From the palace you will walk right in to the Hoogstraat, filled with luxurious stores. For the ultimate 'The Hague-experience' you need to try a royal croquet from Dungelmann. From the Hoogstraat you will walk right in the heart of the city. Discover De Bijenkorf, the largest warehouse of The Netherlands, visit the Passage and have a stroll through the Binnenhof. It bring you to the most coziest terraces on the Plein. Have a drink, and just enjoy! Whenever you're ready, you can continue your road to the Lange Houtstraat which brings you to the Lange Voorhout and the Denneweg. Continue to the Frederikstraat and Javastraat, it will bring you back to Carlton Ambassador. Tired from a day in the city? Let us take care of you. We are happy to make a reservation at our restaurant Sophia.
Zeeheldenkwartier
Discover the hidden gems
The charismatic Zeeheldenkwartier is full of hidden gems; special boutiques, restaurants and an own market. From our hotel it is only a few steps to the Bazarstraat. Have a look at the beautiful architecture. Via the Hugo de Grootstraat and Barentszstraat you will walk right in to the Prins Hendrikstraat, a cosy shoppingstreet. Don't forget the Zoutmanstraat. From the Vondelstraat, you will walk right in to the city center of The Hague.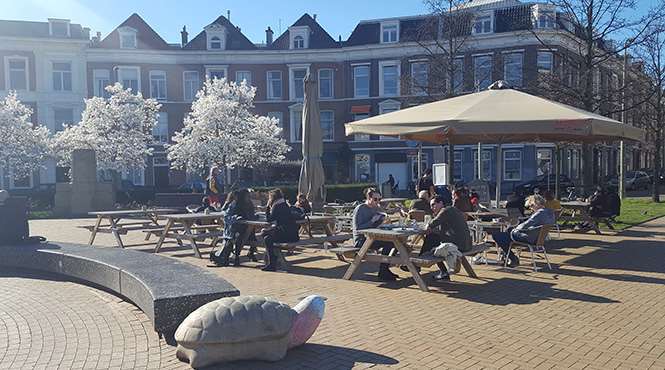 Scheveningen
CONNECTS THE CITY TO THE BEACH
Get on a bike or grab your OV-chipcard. Scheveningen is right next to our hotel. Via the Van Stolkpark and Westbroekpark, cosy parks to have a stop for a picknick – which we can arrange for you – you will get in to popular Scheveningen. You can shop at the Keizerstraat. At the end of that street you will find the boulevard and you can place your feet in the sand. Visit De Pier, filled with foodtrucks, and real daredevils can zipline or take a ride at the Ferris wheel.