Meeting packages
Let's plan the day together
Our meeting packages can be comfortable for those who want to be fully taken care of. We arrange drinks and breaks all day and serve a nice lunch. Need more time? Add dinner to your meeting day to make it complete!
Make a request!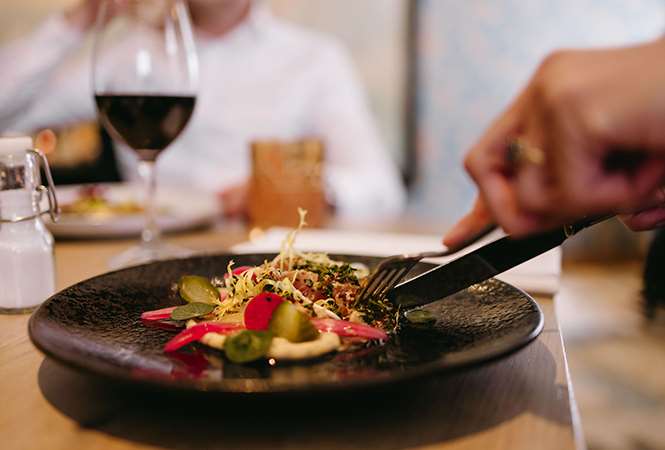 Meeting Package
Our meeting package includes:
▪ Coffee or tea with some sweets
▪ During a break: smoothie or savory snack
▪ Water (optional: soda's)
▪ Extensive lunch from Restaurant Sophia
▪ Optional: dinner from Restaurant Sophia
We would love to discuss the lunch and dinner options with you. We can serve in the meeting room or in our restaurant.
The package price varies between €39,50 and €49,50 per person, depending on how long the meeting takes.
These prices are excluding room rent. This price varies from €200 and €800, depending on number of visitors, time and space needed.
We would like to make you a personal offer.
SAFE MEETING
Safety is our top priority. Not only for you, but for our team as well.
Looking specifically to meetings, the following important points we would like to stress.
▪ We work with the basic rules, given by the Dutch government. This includes showing us your COVID-19 vaccination pass or a negative test result, regurarely washing our hands and staying at home whenever somesome near you has signs of Covid. Please check rules, given by the Dutch government.
▪ We make sure that the rooms are cleaned. We will supply desinfection wipes and hand sanitizer in and around the meeting rooms.