Packages
Take a look at our various and sharp-priced packages for a complete stay at Carlton Ambassador Hotel in The
Hague. Book through our own website and receive 10% discount and a €10,- voucher to spend at the hotel.
View all of the seasonal packages below.
Would you like to stay informed about all of our deals? Sign up for our monthly newsletter!
Book one of the packages now
Discover The Hague
From €54,50 per person
Outside, it's much calmer than usual, which provides opportunities to see the city and the beach in a different way! Go out with our bikes. We will give you the best routes and the best (take away) tips to get the most out of your city trip The Hague. When you return to the hotel you can relax and enjoy a glass of wine or a delicious meal in your room, prepared by Restaurant Sophia.
Including:
Overnight stay in spacious room
Express breakfast in the room or to-go*
2 bikes
* Please note that these facilities will be served as Take Away in the room.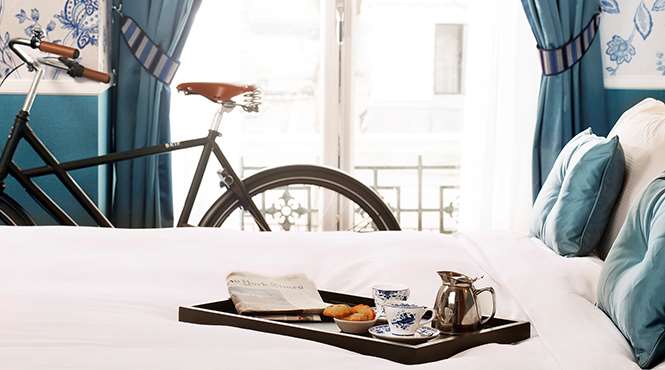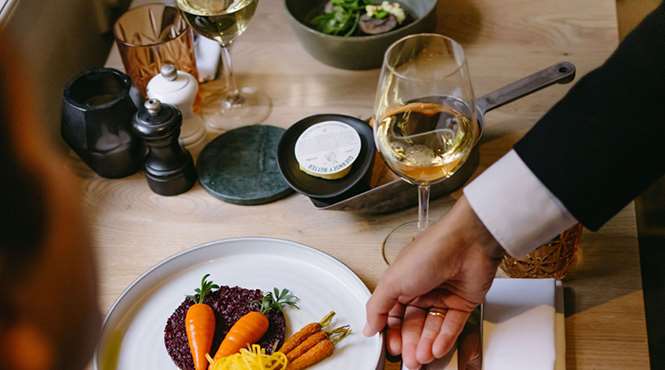 Culinary Package
From €92,00 per person
Finally some time to read a book, sleeping in, endlessly watching tv or just nothing at all? Take a break from your daily struggles and book a night including culinary dinner of Restaurant Sophia.
Including:
Overnight stay in spacious room
Extensive breakfast
Three-course dinner from Restaurant Sophia
Stay More, Save More
up to 20% discount
Need more time to discover our lovely city? Book an extra night and get up to 20% discount on your stay. We wouldn't want you to have to hurry and miss out an all the good stuff.
Including:
Up to 20% discount from 4 nights
Extensive breakfast