AMBASSADOR DEAL
5% discount
€10,- to spend on food & beverage
Free cancellation up to 24h before arrival (on flexible rate only)
Our rooms
A unique experience on a special location
Located in the heart of The Hague, Carlton Ambassador offers 88 luxury rooms and Residences. These rooms are decorated in either elegant Classic Dutch Hindeloopen or English Tudor Rose design. Our characteristic hotel is located on a unique location, nearby the Embassy's, the historical city center and near the 11km long coastline. The Peace Palace is only a stroll away. Relax in beautiful surroundings, while enjoying the luxury of personal service.
Book now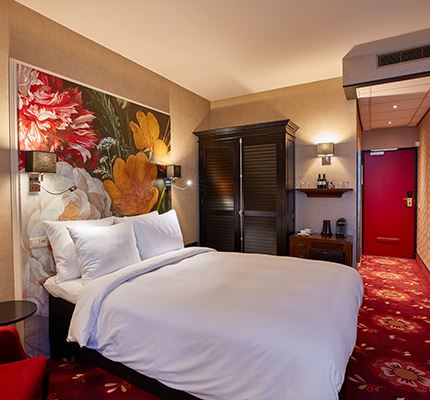 Classic
All the comfort you need
▪ Queen-size bed
▪ Bathroom with shower and/or bath
▪ Classic Dutch of English Tudor design
Book now
Room details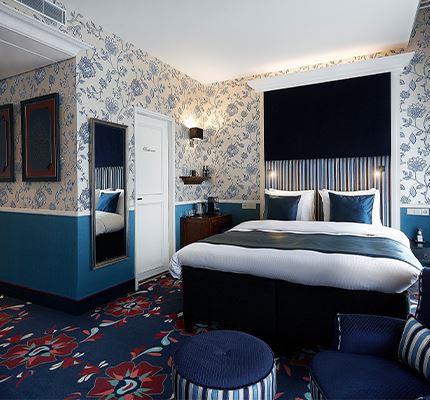 Royal
Make your stay memorable
▪ Queen or King-size bed
▪ Including mini-bar use
▪ Bathroom with shower and/or bath
▪ Overlooking the beautiful Sophialaan or Zeestraat
▪ Classic Dutch of English Tudor design
Book now
Room details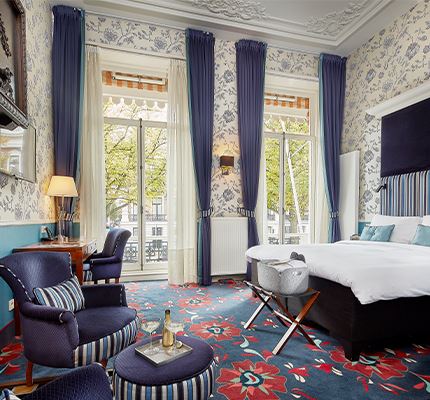 Residence
Our best kept secret
▪ Kingsize bed
▪ Including minibar with Prosecco use
▪ Unique design with monumental ornaments
▪ Design bathroom with rainshower
▪ Luxurious facilities
▪ Private entrance at Zeestraat
Book now
Room details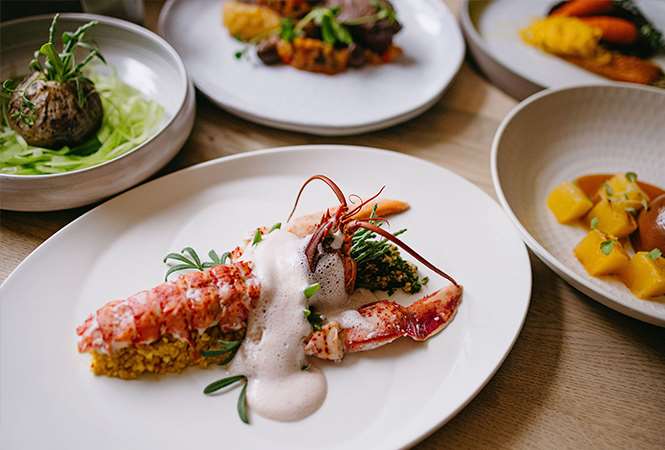 Sophia
Cosy place | tasty food
This is the place to enjoy all good things, all day every day. Restaurant Sophia serves international dishes with a modern French twist. Feel welcome and reserve your spot. Perhaps you would like to make your stay complete with our culinary package. Enjoy a culinary three-course menu during your stay.


Complete your stay
Immerse yourself in a sense of luxury. Come and enjoy a delicious three-course dinner at Restaurant Sophia or book a room with the use of the complete mini-bar included, so you can fully enjoy your stay in The Hague!
▪ Reserve a parking space at the hotel
▪ Discover The Hague as a true local, rent a bike for €15,- p.p.p.d.
▪ Book your room including unlimited use of the mini-bar
▪ Cancel free of charge 24h in advance
▪ Book directly with us, receive 5% off and €10,- to spend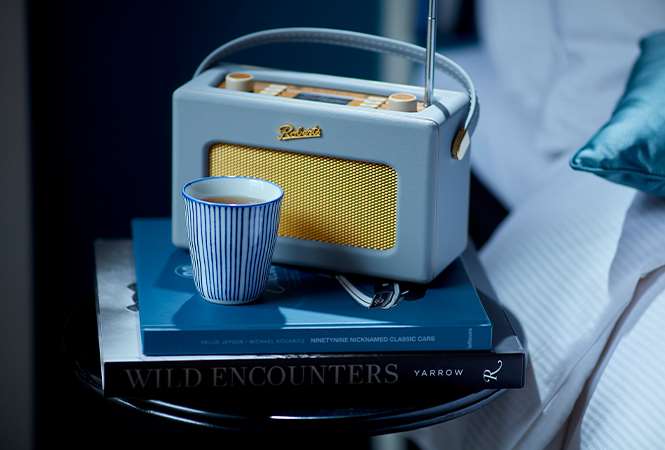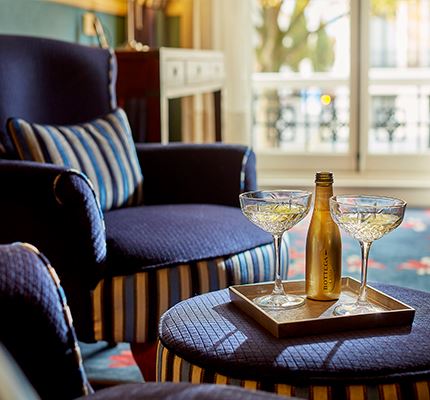 Packages
Complete your stay
Make your stay even more memorable by booking one of our Ambassador Deals. Are you in for a luxurious stay with a lot of benefits or would you rather go for the ultimate gastronomic experience with the culinary package?
View our packages
Restaurant Sophia
Enjoy the taste of the season
Complete your stay with a culinary dinner in our Restaurant Sophia or our sunny terrace. Enjoy our menu full with flavors from the season.
Discover Sophia
Our surroundings
Discover The Hague
As The Hague Ambassadors we know the finest spots of the city. We are happy to help. We have made a selection of our favorite places for you.
Our favorites