The City and the Beach Experience
Combine the city and the beach
The Hague is known for the city and the beach. That's why we now offer you the best way to discover both worlds. The first night you will stay in the city center of The Hague at Carlton Ambassador and the second night you will stay at the beach of Scheveningen at Carlton Beach. Enjoy the comfortable rooms including minibar use. At both hotels you will receive beautiful walking and cycling routes, so you can discover all the hotspots in the area!
Book now


The best of both worlds


at Carlton Ambassador and Carlton Beach
Discover the city and the beach with the combined package 'The City & The Beach'. Stay the first night in the city and the second night next at the beach. We would like to inspire you with beautiful walking routes, fun take away concepts and the most beautiful architecture in the city.
We have created a walingroute from one hotel to the other. You can walk this route while leaving the first hotel. We will make sure your bags are transferred so you can take this lovely walk without worrying about your luggage.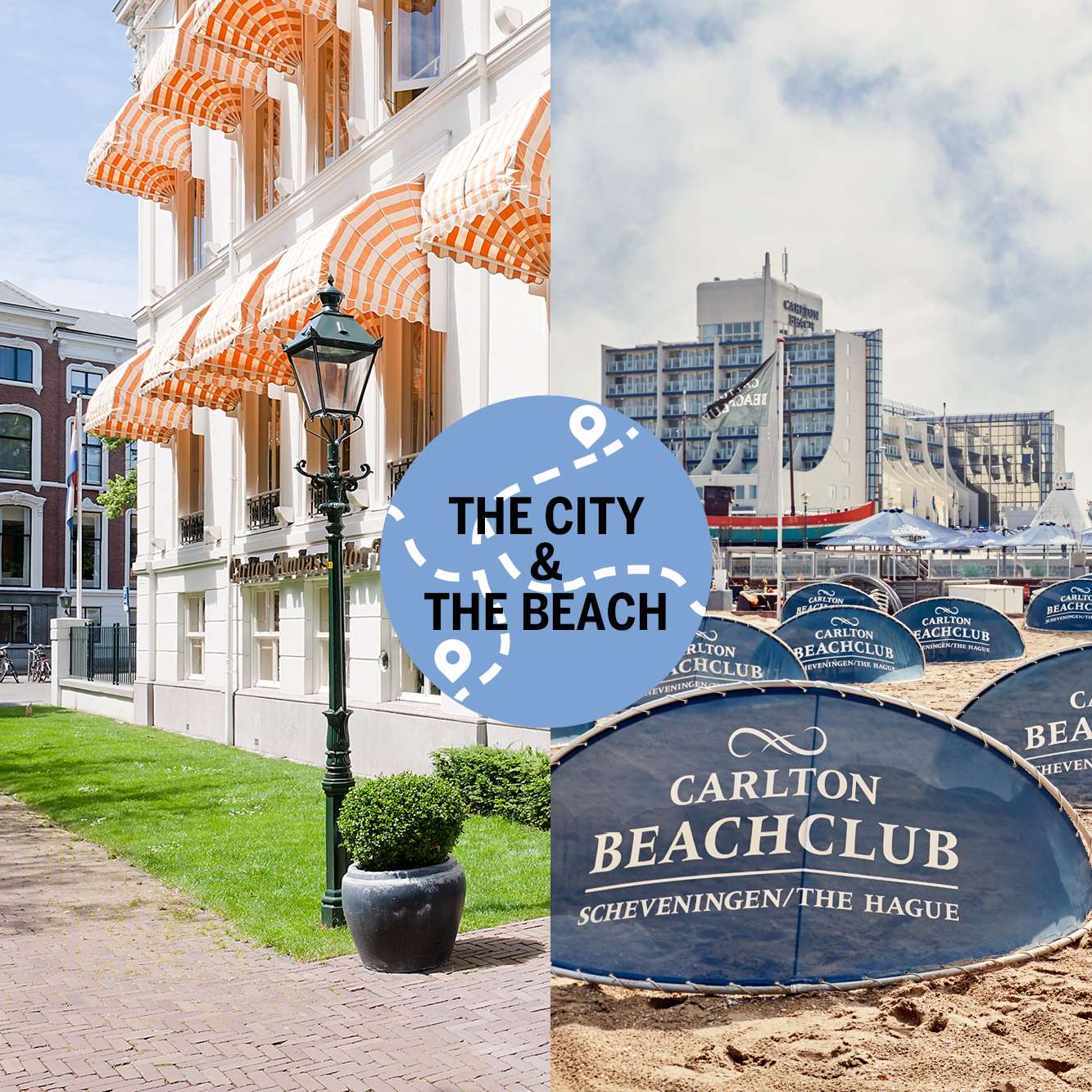 combined stay
From €111,50 per person
Overnight stay Royal room at Carlton Ambassador
Overnight stay Comfort Side Sea View room at Carlton Beach
Breakfast
Minibar included
Citymap and walking and cycling routes
Parking at the hotel or transport between the two hotels




plan your stay
With the best tips
Want to get to know The Hague and Scheveningen in a safe way? We'll be happy to help you get around responsibly. Within the current measures you can discover the Hofstad in a different but also fun way!
The versatile city of The Hague has a lot to offer. The beautiful architecture in the city center, but also lots of green and nature. Don't forget the 11 kilometers of coastline, the popular seaside of Scheveningen and Kijkduin. Discover the perfect spot for a relaxed day!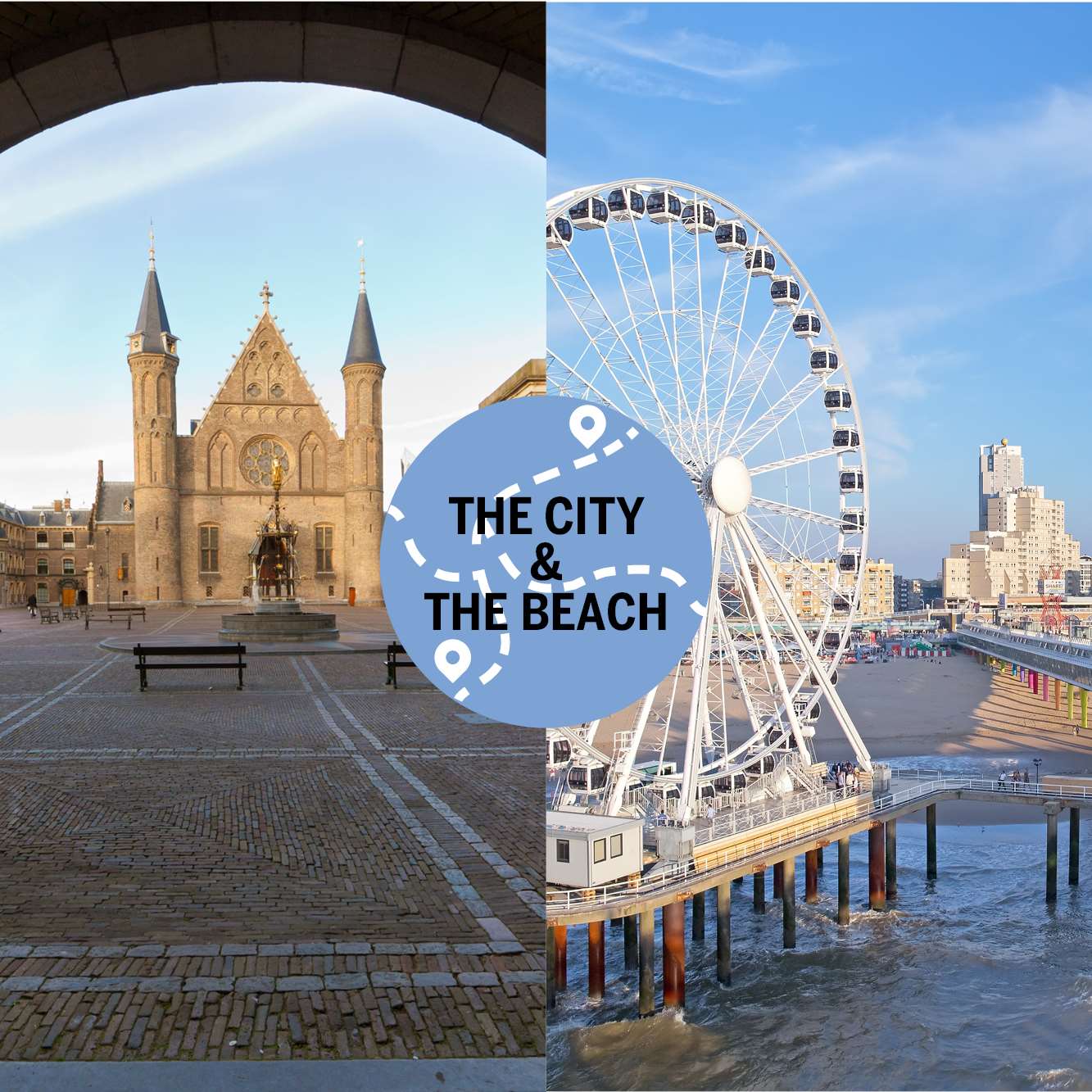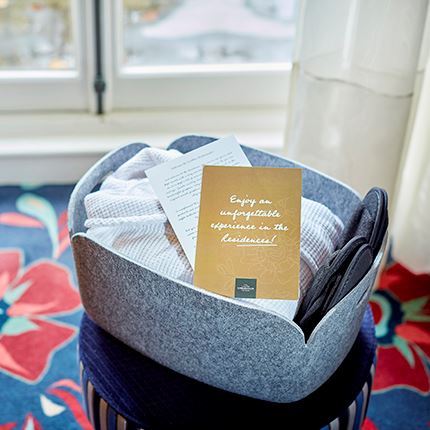 Packages
complete your stay
Make your stay even more memorable by booking one of our Ambassador Deals. Are you in for a luxurious stay with a lot of benefits or would you rather go for the ultimate gastronomic experience with the culinary package?
View all packages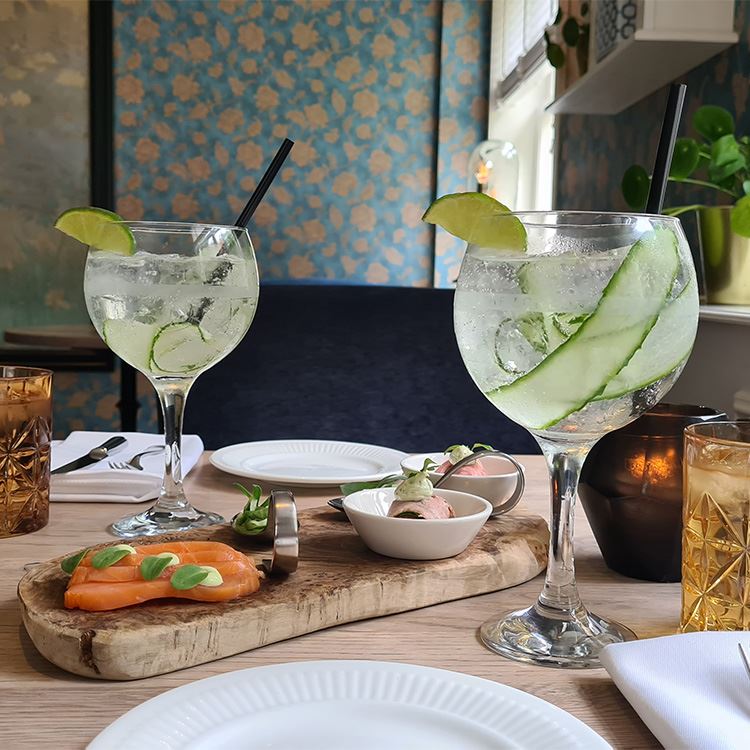 restaurant Sophia
in your room
Even though our restaurant is closed at the moment, you can still enjoy from the fresh and culinary dishes from Restaurant Sophia! Our team only works with daily fresh products, so we can create the ultimate in-room dining feeling.
Discover Sophia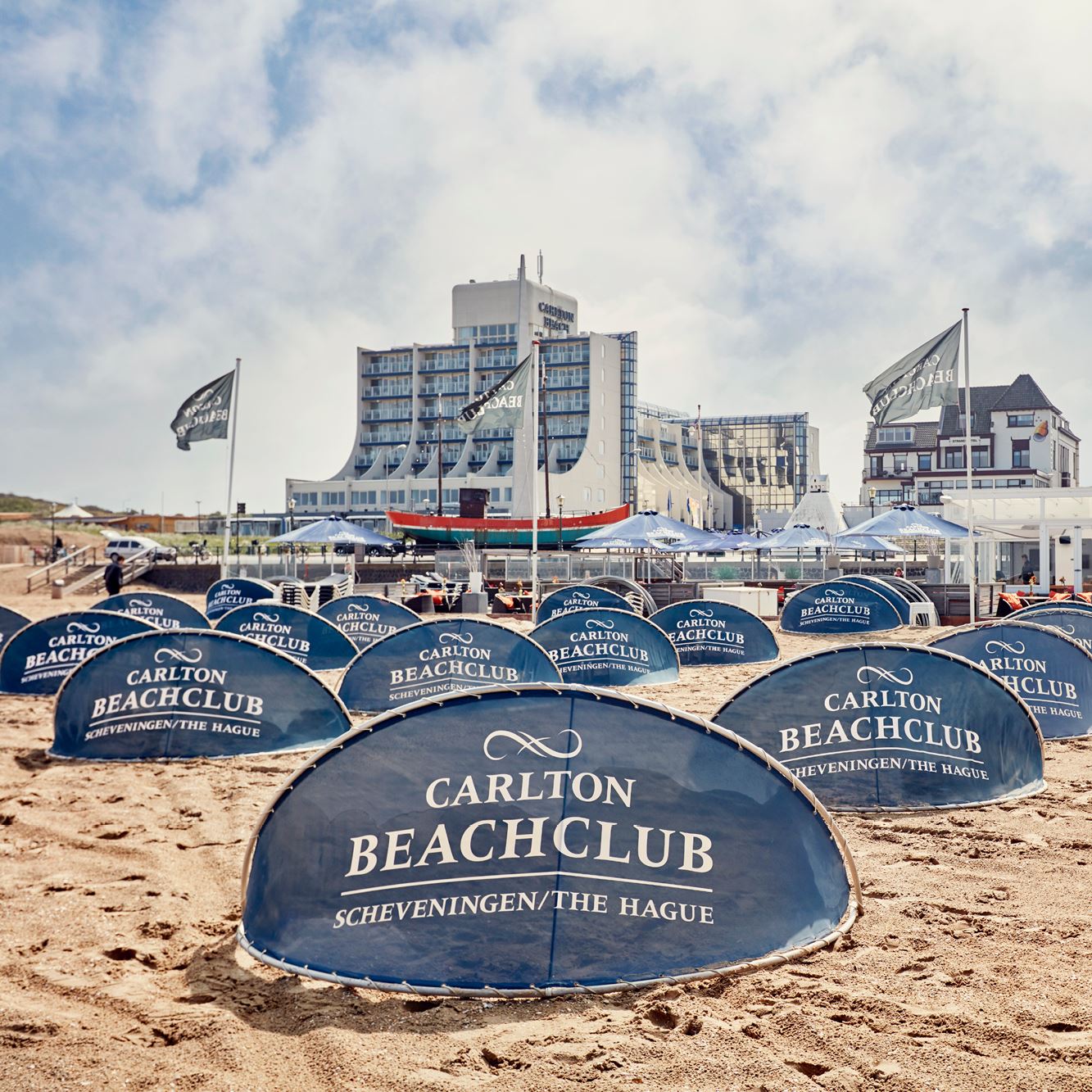 Discover Carlton Beach
next to the beach of Scheveningen
A beautiful view from the hotel room and seas of time. First o all enjoy a nice fresh and full breakfast in bed, nice and cozy on a cold winter day. After that you are ready for a beautiful walk on the beach.
Discover Carlton Beach