SQUARE DEAL
Book now and receive:
5% discount
Free cancellation until 12pm on arrival day (on flexible rate only)
€ 10,- pocket money to spend in our hotel
Staycation at Carlton Square
What to do inside & outside the hotel!
So much to do, so little time in vibrant Haarlem. You'll never get bored! Haarlem is known for its historical sights, the versatile shopping city, the culture and the beautiful nature. And did you know that Haarlem has been voted the best shopping city in the Netherlands several times?!
We understand that traveling is a bit different in this crazy time. Despite the fact that the cultural venues, restaurants and non-essential shops are closed, there is currently more than enough to do in the hotel and in Haarlem, because you simply cannot get bored in this city.
During your stay you can always contact our Front Office with questions for more information, allowing you to enjoy a carefree trip!
Unwind at Carlton Square
In collaboration with Joanz Massage Wellness, we have created a package deal specially tailored to your need to unwind. The focus mainly lies on relaxation, in addition to that Joan focuses on the removal of waste and on activating the blood circulation and metabolism. Joanz's specializations are magnetic massage, cupping massage and manual oil massage.
We have completely transformed a hotel room into a relaxing treatment room.
It is also possible to book a single massage after booking a hotel room!
It is all in the game!
Nothing is more fun than playing a board game with family or friends. We Dutchies love it and we also love games at Carlton Square! Did you know that our meeting rooms are inspired by the Haarlem Monopoly game?
All kinds of games can be picked up at the reception to make it a fun evening with your family or friends.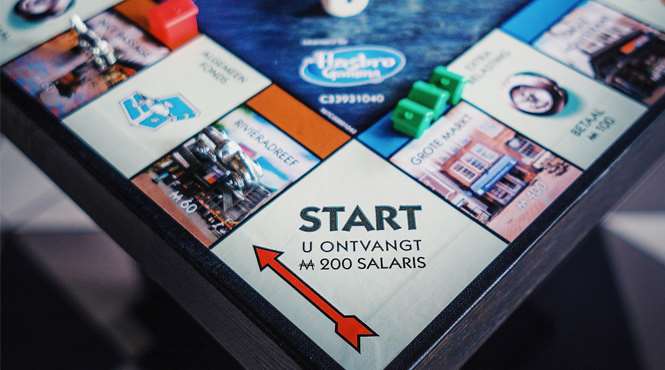 Discover Haarlem by bike
What do you do in an area full of beautiful natural spots and historic sights? Biking and walking of course! Because there is so much to discover, we rent our bikes to make your stay easier & more fun! Bicycles can be rented from € 12.50.
In and around Haarlem you will find an oasis of beautiful sights and landscapes. Click here for more information about all cycling & walking options.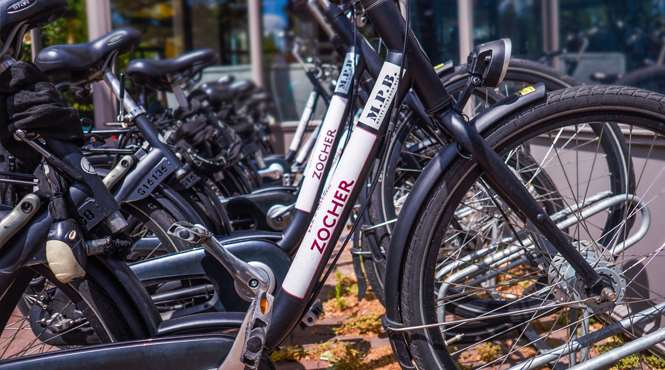 Shopping
Shop till you drop in the best shopping city of the Netherlands. According to government rules, you can only shop by making an appointment at the store. Ask our Front Office for the shopping options in Haarlem.
Are you into small boutiques like Olivia & Kate, Best Kept Secret and Foof or do you prefer the Grote Houtstraat?
Grote Houtstraat 2 min. 4 min.
Olivia & Kate 4 min. 10 min.
Best Kept Secret 3 min. 7 min.
Foof 3 min. 9 min.
De Grote Markt
Take a walk on the Grote Markt in Haarlem. On Saturdays there is an amazing market with the tastiest food, the most beautiful flowers and our own favorite: the fresh stroopwafels, a Dutch speciality.
On this Market you can also find the Sint-Bavo Church and our beautiful City Hall.
The Sint Bavo Church is a real eye-catcher. In the summer, the church is surrounded by dozens of terraces, but the church itself is also breathtakingly beautiful. The tower of the church is no less than 78 meters high.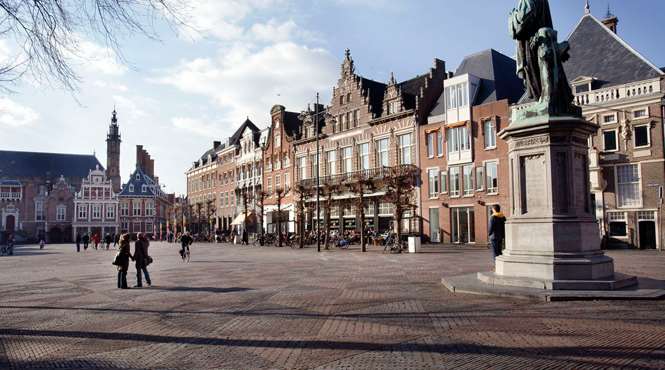 Courtyards in Haarlem
Many cities have them, but the courtyards in Haarlem are the most beautiful.
Haarlem courtyards: the Spaarnestad is known for it and Haarlem is the oldest courtyard in the Netherlands! Het Hofje De Bakenesserkamer was already founded in 1395!
The courtyards in our beautiful Haarlem are definitely worth visiting, Beautiful inner gardens, old-fashioned small houses and full of historical details. Most courtyards in Haarlem are open to visitors from Monday to Saturday.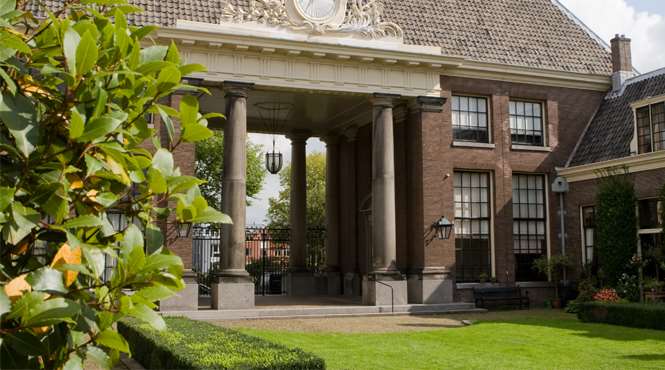 Molen de Adriaan
One of our great visiting spots lies on our beautiful Spaarne van Haarlem. Our unique Molen de Adriaan. A stay in Haarlem is certainly not complete without seeing Adriaan.
De Molen is built on an old tower and therefore rises above our Spaarne. If it is open, be sure to go up with a tour, because the view is breathtaking.
De Molen has already been through a lot. It has been used for trash grinding, as a tobacco mill, as a flour mill and even withstood a fire in 1932.
Molen Adriaan currently has a function as a rental location but mainly as a museum mill.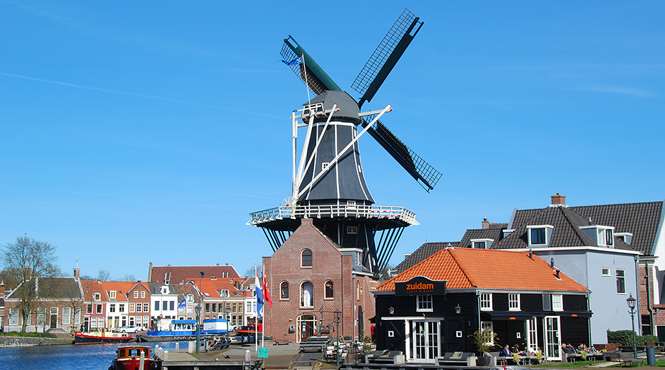 Let's go the beach
Unwind in Haarlem by means of a relaxing forest or beach walk, because there is no shortage of nature! Haarlem is an ideal place. Lots of history. but also a lot of nature in and around Haarlem.
Within 30 minutes by bike, you'll arrive on the beach of Bloemendaal or Zandvoort. A nice bike ride through the dunes to the beach or the slightly faster route along our famous Zeeweg.
In the summer you can lay on the beach, get a fish or an ice cream on the boulevard, stroll through the citycenter of Zandvoort and of course also get a breath of fresh air.
With a train ride of 10 minutes, you are in Zandvoort citycenter and on the beach in no time.
Nationaal Park Zuid-Kennemerland
Speaking of the beautiful dunes, a walk through our Zuid-Kennermerland National Park is perhaps one of our big recommendations.
Enjoy the great landscape and hills and you might spot a Scottish highlanders or one of the many deer in this area. The area is ideal for cycling and walking.
In the summer, many Haarlemmers use our unique Duinmeer 't Wed. Here you can relax or swim if you want to escape the hustle and bustle of the beach. And this is just a 20-minute bike ride from Carlton Square!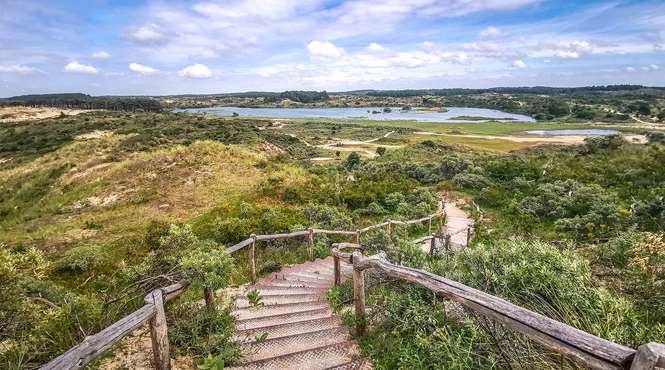 Discover the Golden Streets!
And play the interactive game.
Explore the Golden Streets of Haarlem, discover unique stories and unlock recommendations for local shops and cafes while resolving cryptic clues. This discovery game is played through a web app. All you have to do is open the link on a mobile! The trail is divided over 2.5 kilometers and takes about 1-2 hours.
Carlton Square guests receive 10% discount, ask us for the discount code!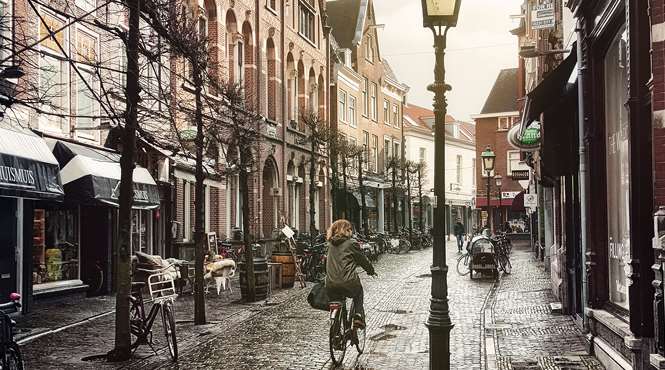 Discover the Carlton Square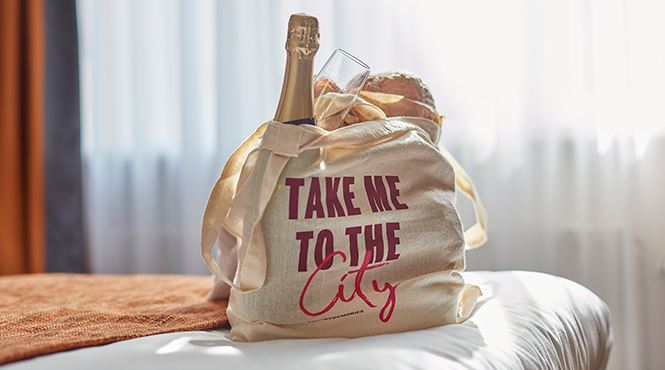 Packages
Take a look at all our wonderful packages. Whether you like shopping, dining or a two nights offer, there is something for everyone.
Info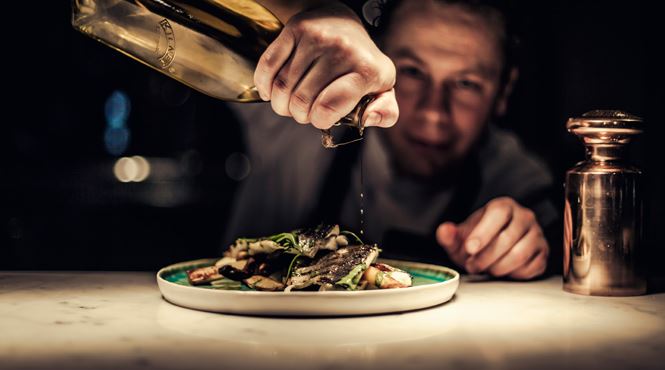 Bar & Kitchen Zocher
The favourite spot for locals and international guests. Hearty dishes, classics with a twist. Bar & Kitchen Zocher is the beating heart of the Carlton Square Hotel.
Info
Home
Whether you're in Haarlem for a business meeting, a 4-star weekend on the beach or a day of shopping, your comfortable hotel room at the Carlton Square offers a wonderful starting point.
Info