SQUARE DEAL
Book now and receive:
5% discount
Free cancellation until 12pm on arrival day (on flexible rate only)
€ 10,- pocket money to spend in our hotel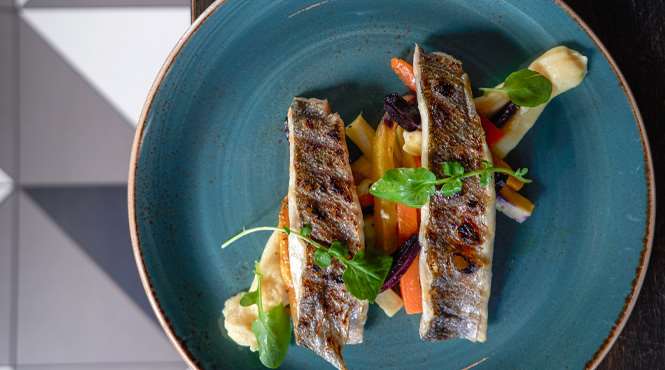 Bar & Kitchen Zocher
We are open for our hotel guests!
From October 15 only hotel guests from Carlton Square are allowed in our restaurant Bar & Kitchen Zocher. We will always follow the advice of the National Institute for Public Health and we are now making all the preparations that are required for the operation of our hotel. We are ready to serve our hearty dishes all day long.
A meeting place for local residents in Haarlem and international guests
Delicious barista coffee, lunch around the open kitchen, a cocktail at the bar or dinner with friends on the patio. A bar and restaurant is at its best when as many people as possible can enjoy it. Zocher, a famous Haarlem garden architect of bygone times and a true bon vivant, is the inspiration for our vibrant meeting place.
Bar & Kitchen Zocher is open every day for the residents of Haarlem, international guests and day-trippers and well worth a visit if you care about Haarlem. There is a buzz here all day long in which we participate wholeheartedly. Drink a cup of coffee, eat at the chef's table, meet like-minded people and linger on when the sun goes down for a casual evening at the open bar. We serve hearty dishes from the open kitchen all day long. Familiar classics, fresh every day and mostly from the Haarlem area.
View Bar & Kitchen Zocher
"The quality of the products is high"
Chef Bastiaan Koenders tells us more
Chef Bastiaan Koenders manages his kitchen staff with passion: "We specialise in honest food at Bar & Kitchen Zocher. No bells and whistles, no meat or fish "on a bed of exotic fussiness". We don't have to hide anything, because the quality of the products is so high. And, because we want to minimise our food miles, we are also interested in the source of our products. We content ourselves with what nature offers. We want to cook according to the wishes of our guests and follow the seasons in doing so, e.g. Jerusalem artichoke in the winter and fresh ingredients in the summer. I really hope that our guests find it difficult to make a choice from the menu!"
Book a table
Bar & Kitchen Zocher serves dishes from the menu all day long!
Our chef works with daily fresh ingredients from the Haarlem area, with the flavors of the season.
View Bar & Kitchen Zocher