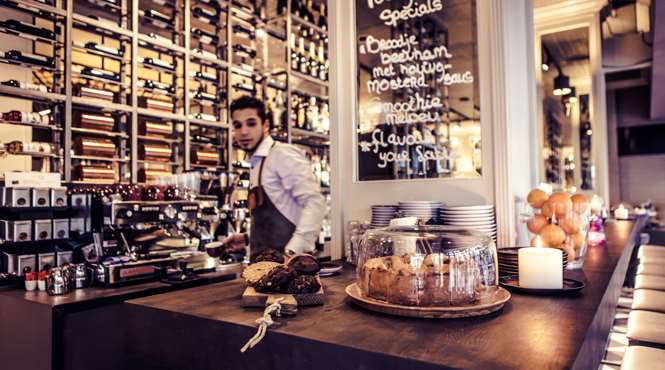 Bar & Kitchen Zocher
A meeting place for local residents in Haarlem and international guests
Delicious barista coffee, lunch around the open kitchen, a cocktail at the bar or dinner with friends on the patio. A bar and restaurant is at its best when as many people as possible can enjoy it. Zocher, a famous Haarlem garden architect of bygone times and a true bon vivant, is the inspiration for our vibrant meeting place.
Bar & Kitchen Zocher is open every day for the residents of Haarlem, international guests and day-trippers and well worth a visit if you care about Haarlem. There is a buzz here all day long in which we participate wholeheartedly. Drink a cup of coffee, eat at the chef's table, meet like-minded people and linger on when the sun goes down for a casual evening at the open bar. We serve hearty dishes from the open kitchen all day long. Familiar classics, fresh every day and mostly from the Haarlem area.
Our DAY-menu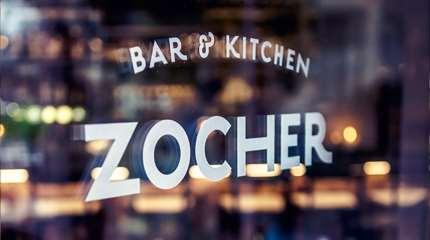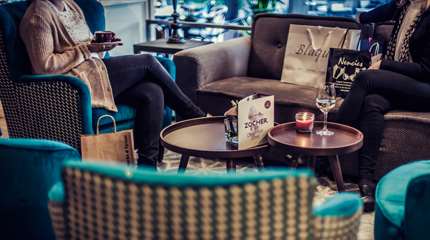 Drink & meet each other to the beat of city vibes
You lose track of time at Bar & Kitchen Zocher
Bar & Kitchen Zocher is synonymous with variety; our clientèle is a vibrant mix of locals, day-trippers, business guests and tourists. Where do you want to sit You can sink down onto a spacious couch with business relations, enjoy a drink with family members while sitting in pleasantly upright chairs, or meet up with your girlfriends after a successful shopping spree to savour a gin and tonic from your vantage point in the elegant chairs in the conservatory. For our business guests, we have several areas where you can meet, enjoy a quiet conversation, have lunch or dine together. When do your best ideas come to you When relaxing in a pleasant environment, with all the time in the world for discussing things with each other or networking. Zocher is ideal for this!
Book a table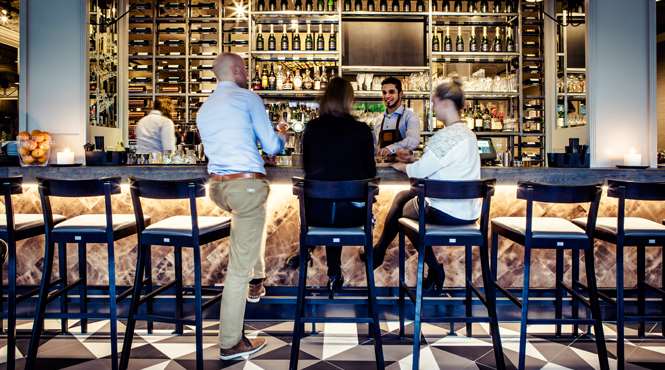 Familiar classics, fresh every day
Prepared with love
Bar & Kitchen Zocher's menu has dishes for any time of day. After a busy day, order a large Haarlem Burger, eat a light salad with seasonal ingredients after shopping in the afternoon (Zocher's Garden) or order a delicious Pomodori soup or a small pasta dish as a snack between meals. Our chef works with fresh ingredients from the Haarlem area to delight you with the flavours of the season. Hearty, without far-fetched additions, with a strong emphasis on the product itself.
We serve dishes from all over the world at Zocher, but in the kitchen we look for our ingredients closer to home. We work closely together with other businesses in Haarlem, such as sausage producer Olijck, cheese store Bourgondisch Lifestyle, ice cream parlour Gelateria Garrone, The Art of Tea and our beef comes from Ter Aar.
Our Evening-menu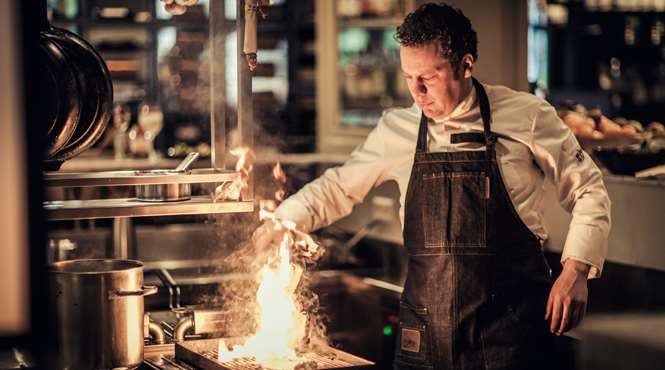 "The quality of the products is high"
Chef Bastiaan Koenders tells us more
Chef Bastiaan Koenders manages his kitchen staff with passion: "We specialise in honest food at Bar & Kitchen Zocher. No bells and whistles, no meat or fish "on a bed of exotic fussiness". We don't have to hide anything, because the quality of the products is so high. And, because we want to minimise our food miles, we are also interested in the source of our products. We content ourselves with what nature offers. We want to cook according to the wishes of our guests and follow the seasons in doing so, e.g. Jerusalem artichoke in the winter and fresh ingredients in the summer. I really hope that our guests find it difficult to make a choice from the menu!"
Book a table