Local Hot Spots
Summer in Scheveningen!
Carlton Beach Hotel, close to the AFAS Circustheater and directly at the beach.
What a beautiful hotspot!
It is summer and the ideal occasion to visit the beach or our Beachclub.
Rent a bike with us and discover Scheveningen or The Hague!
We are happy to share our local hotspots with you!
Book now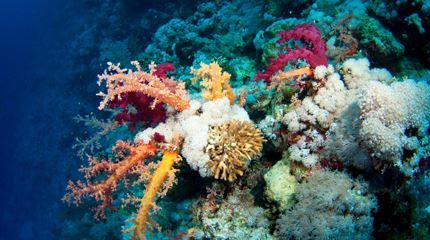 Sea Life

Discover the underwater world
SEA LIFE Scheveningen gives you a unique glimpse into the amazing underwater life in our oceans. Stand eye to eye with sharks and rays. Learn more about turtles and dangerous piranhas. And meet the friendly otters and penguins in their lovely habitat. SEA LIFE has no less than 45 aquariums with marine animals and is open every day.
Info
Madurodam

Discover Holland's highlights and heritage
Do you have limited time to see all of Holland during your stay? Don't want to miss anything? In Madurodam you get an excellent overall impression and a unique Holland experience within two hours time!
Info
The Hague downtown

Cosy with all the lights
Department stores and smaller boutiques, that's The Hague. A lot to explore! Every Thursday night the stores are open till 21.00 and on Sunday the stores are open as well.
Info
De Pier
Scheveningen
A nice hot spot to visit! In addition to the refurbished upper deck, which offers a fantastic view of the North Sea and Scheveningen, you can also visit the food boulevard with all its attractive and original food concepts! Ranging from fresh French fries to special beers and pancakes.
The Ferris wheel offers an amazing view! A must-see and do!
Info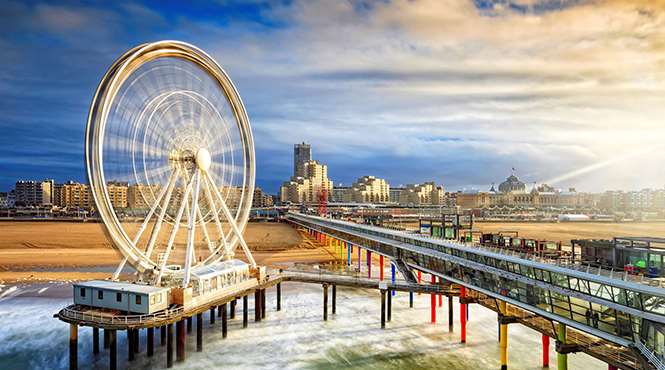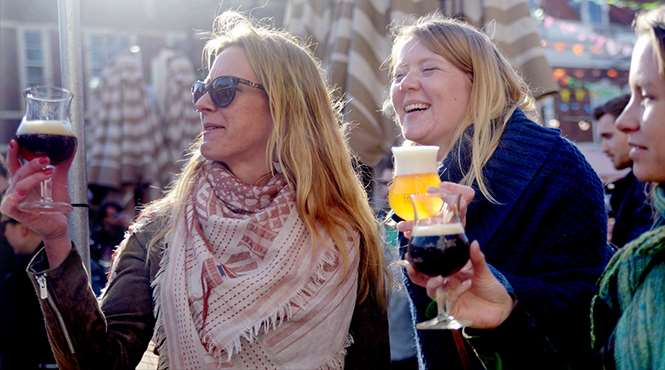 Events
There are no events scheduled till the 1st of September.
Nice things to do
close to the hotel
Eat, drink, shop and experience! There is so much to explore and our team knows all the hotspots! Please let us know if you are looking for something specific to do or visit. Here are some of our tips for this winter.
contact
Mondriaan & De Stijl

Art Museum The Hague
In the art museum The Hague you will now find the largest Mondrian collection in the world! When you pay a visit to the Mondriaan & De Stijl exhibition you will learn everything about Piet Mondriaan's road to abstract art. You will also learn about the innovative power of De Stijl. You might think that De Stijl was very serious and cold, but in the museum you discover that the opposite is true. With the primary colors red, yellow and blue, they have created works of art that were very lively and cheerful. In this exhibition you will not only see works by Piet Mondriaan, but also by Theo van Doesburg, Gerrit Rietveld, Bart van der Leck, Vilmos Huszár and J. J. P. Oud.
Info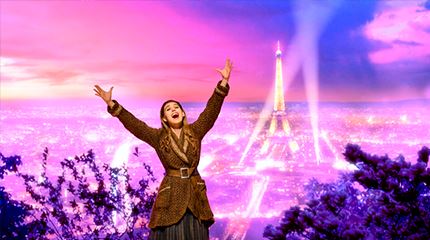 Anastasia the Musical

Circustheater, Scheveningen, The Hague
The successful Broadway musical Anastasia is in Scheveningen, The Hague! Get carried away in this historical story about Anastasia when she is figuring out her mystical family history. Are you looking for a hotel close to the Circustheater? Carlton Beach Hotel is 10 min walking from the Circustheater and is therefor perfect for extending your stay in Scheveningen. Reserve your room via the link below! Would you like to have diner in Scheveningen before visiting the musical? We are happy to reserve a table for you and your guests in our Smugglers Grill.
Info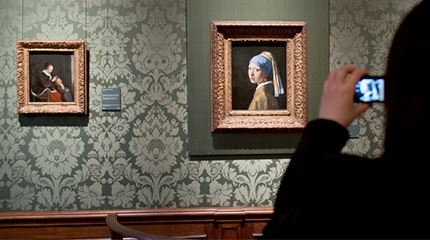 17th Century Paintings

Mauritshuis
The Mauritshuis is home to beautiful Dutch masterpieces from the seventeenth century. In the middle of the court city you will find a world-famous collection of paintings by artists such as Rembrandt and Vermeer. Masterpieces such as Girl with a Pearl Earring, The Anatomy Lesson of Dr Nicolaes Tulp, The Bull and The Goldfinch can be admired permanently in the museum at the Hofvijver. Over 250 masterpieces by Dutch and Flemish masters are on display. The portraits by Rubens, interiors by Jan Steen, landscapes by Ruysdael and still lifes by Coorte provide a rich and varied picture of the seventeenth-century paintings. No other museum in the Netherlands has so many masterpieces per square meter!
Info