Carlton George Hotel
44 West George Street
Glasgow G2 1DH
Scotland
United Kingdom
Tel: +44(0)141 353 6373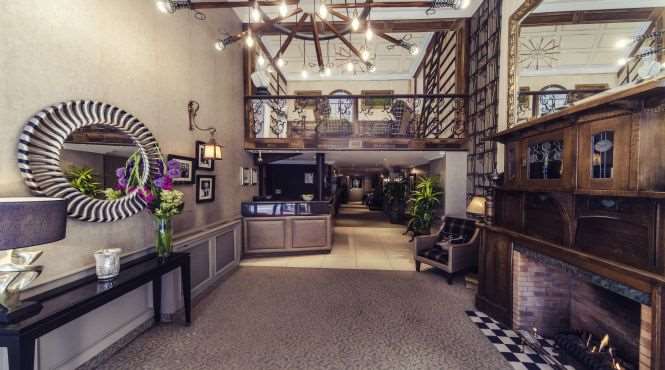 Location
By Car
The hotel does not have it's own car park, but we do have discounted agreements with the near by Buchanan Galleries and NCP Car Parks. Both car parks can be reached with a 5 - 10 minute walk.
Please note that West George Street is closed to all vehicles except buses and taxis from 07.00 to 19.00 daily. Therefore no offloading is possible during these times.
Buchanan Galleries Car Park
From the M8, take junction 15, 16 or 17, and follow the signs for 'North Car Parks' and then 'Buchanan Galleries'.
If you're coming from the north of the city, approach along North Hanover Street and turn right at Killermont Street (beside the bus station) . Once you've made either turn, you'll see the car park entrance immediately ahead of you.
If you're using a route finder or sat nav, use postcode G2 3NW as your destination.
The discounted rate is £15 per 24 hours, and is only accessible between 07.30 to 23.30 (Mon - Sat) and 09.00 to 23.30 on Sundays and Public Holidays.
NCP Car Park
We also have a discounted rate of £12.50 per 24 hours with the NCP George St/Montrose St. This Car Park is accessible on a 24 hour basis.
If you're using a route finder or sat nav, use postcode G1 1RS as your destination.
Please note that the £12.50 discount applies only when using the app.
Download the Park Pass App
Public Transport
From Glasgow International Airport
A shuttle service number 500 operates 24 hours per day from outside the main terminal and stops outside the hotel entrance on West George Street.
More Details