Art & History
Face-to-face with historic details
Impressive high ceilings, tall windows and many unique design features
The dream of any hotel: opening up a beautiful, formerly private location to the public and hotel guests. Where the décor, layout and concept evoke memories of a rich past and an interesting story. Where old-world elegance meets contemporary design. Immerse yourself in an environment, which is both cosmopolitan and provincial at the same time, and full of historical details.
A mix of classic and
modern design
Grandeur and homely warmth
The Carlton Ambassador reflects the influences of the Dutch Boutique style in fine Hague Blue fabrics with unusual Hindeloopen elements and the Tudor Rose used in English heraldry. When you enter, you are immediately struck by the individuality and personality of the interior, with its mix of design elements and materials such as the leather, wood and glass. Bold choices and yet everything matches harmoniously.
Read more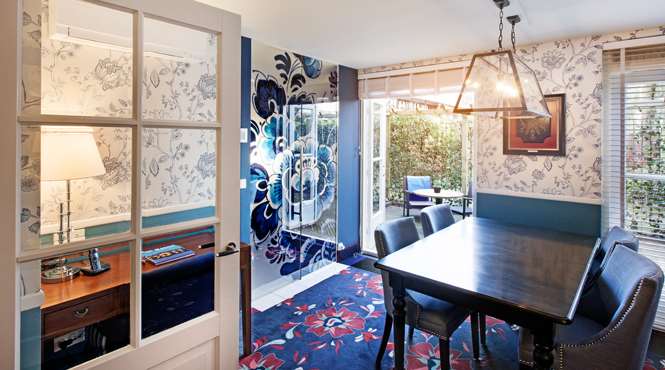 The Dominican: a place with a soul
A sophisticated and trendy place to meet
The Dominican's rich history was a source of inspiration for the hotel's exclusive design and dramatic but intimate architecture. The hotel stands on the site of a former Dominican monastery, built in the 15th century. It's glorious history is reflected by the imposingly high ceilings, the original stone floors, the sensational archways and the serene cloisters.
French painter
JACQUES-LOUIS DAVID
This site was formerly also the home of French painter Jacques-Louis David. The original façade of the house remained intact and has been integrated into the design of The Dominican.
Read more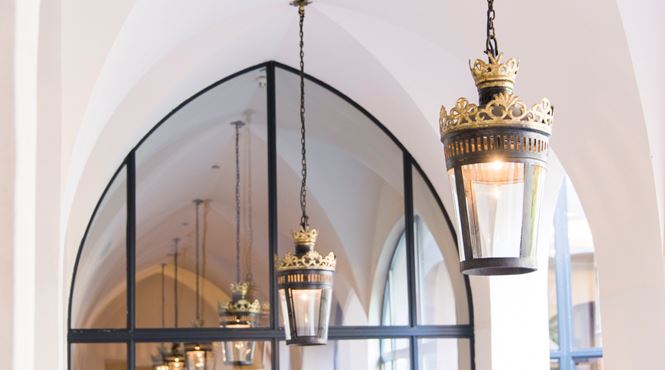 High cloisters
AND MANY WINDOWS
Sip a cocktail in the Grand Lounge; the beating heart of the hotel which looks out onto the intimate courtyard garden. Brussels' in-crowd mixes with our guests here.
Read more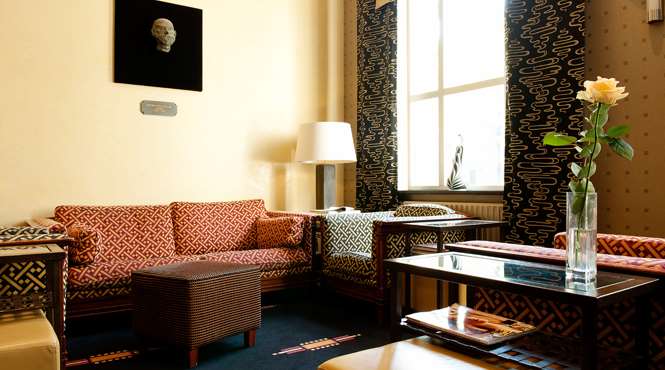 Banks Mansion X Berlage
How Dutch architect Berlage inspires us time and again
Leaded glass windows, decorative carpets and elegant wooden cabinets. Our hotel, the Carlton Banks Mansion, is situated close to the affluent 'Gouden Bocht' area on the Herengracht in the heart of Amsterdam. Its interior reflects the influences of Amsterdam architect Hendrik Petrus Berlage, the style of the Amsterdam School and Frank Lloyd Wright, an American architect. The result is authentic and heart-warming Amsterdam design, translated to modern times.
Read more
Discover beauty, history and culture
Stroll at your leisure, look around and enjoy
Sleeping in a majestic canal side house, an old monastery or a stately residence - what's your fancy We are proud of our venues and would love to welcome