Delicious
For beautiful memories and great food
Local dishes with a story
At the Carlton, we love good food. You enjoy a wide variety of flavours and ingredients while each meal tells its own story; about the history and atmosphere of the location, about the local spices and textures, about everything that tastes delicious and is worthy of attention. Presentation, texture and taste are equally important; a delight for all your senses!
Sleeping and eating in the city centre
All-day hotspot for guests and locals
We enjoy nothing more than creating welcoming meeting places where both guests and locals feel at home, right in the city centre with all its cultural attractions and places-to-be. Meet up with business associates, friends or family members, eat together and enjoy each other's company against a bustling city centre backdrop. One major plus point: we are open for everybody all day long and, after dinner, you simply let yourself sink into your soft and comfortable bed.
Perfect spots for a business lunch or meeting
A hotel where everything is arranged for you, where you don't have to do anything unnecessary. So that you can devote as much time as possible to furthering your ambitious plans and enjoy good coffee and good food. We are well aware that these factors are of great value to your business. At the Carlton, you and your customer can enjoy personal attention, versatile comfort and delicious flavours!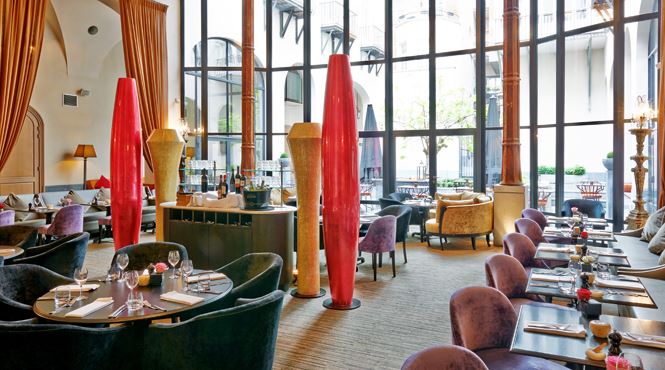 The Dominican
STYLISH FOOD IN A BEAUTIFUL SETTING
The Grand Lounge, looking out onto the courtyard garden, is a stylish room with tall windows. Enjoy a trendy cocktail or an innovative selection of drinks and dishes.
Read more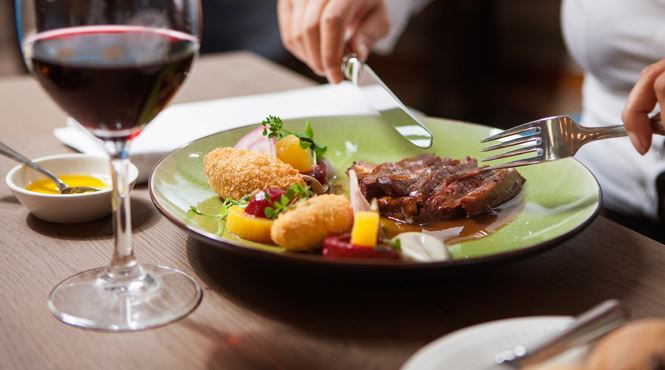 Carlton Ambassador
ENJOY OUR ALLROUND KITCHEN
Classical dishes, signature dishes and delicious seafood. Breakfast, lunch and dinner whenever you want, and whatever you feel like eating. Sophia Restaurant & Lounge is intimate and stylish.
Read more
Our latest addition: Zocher
Familiar classics, fresh every day
Eating breakfast at your convenience, lunch around the open kitchen, enjoying a sociable cocktail at the bar or dinner with friends on the patio. A restaurant is at its best when as many people as possible can enjoy it. At Bar & Kitchen Zocher, we serve hearty dishes from an open kitchen. Familiar classics, fresh every day and mostly from the Haarlem area. Bar & Kitchen Zocher is open every day for the residents of Haarlem, international guests and day-trippers and well worth a visit if you love Haarlem.
Read more
Discover your favourite dining spot
Each restaurant has its own unique character
A business lunch with a sea view, a sporting lunch after a workout or high tea after shopping - what's your fancy This handy summary list helps you choose your favourite dining spot.