Work & Meet
New and innovative meetings formula
Carlton has more than 30 years of experience in organizing business meetings
You know better than anyone that a rapidly changing world requires flexibility. The Carlton offers you the best locations for inspiring brainstorming sessions and efficient meetings. From a fully equipped conference room to a cosy nook for a working meeting. We have more than 30 years of experience with every kind of business meeting, and it shows. Our team of professionals is at your service.
New insights away from the office
Carlton hotels are ideal locations for working, holding business meetings or getting acquainted
Work on your own or meet innovative entrepreneurs and - who knows - new colleagues. Get away from the everyday hustle and bustle at the office; the best ideas come to you when your mind is 'uncluttered' and your environment inspires you. The Carlton offers everything required for the new way of working and helps entrepreneurs forge new plans for the future. Brainstorming facilities, individual workplaces and meeting locations throughout the Netherlands - your day goes smoothly in our hotels and everything is arranged and prepared.
Your event or congress
is guaranteed to succeed
Do you want to throw a memorable party, arrange and inspiring congress or organise a revolutionary conference for your customers Wherever the theme or target audience, we offer the right venue, professional catering and the level of hospitality that you require. Your customers embark on an adventure, have a memorable experience and lack for nothing. At the end, everybody will say 'if only all conferences were like this'!
Carlton President
UNLIMITED POSSIBILITIES
300 parking spaces and an extensive choice in rooms and setting. Centrally located in the Netherlands, adjacent to the A2 motorway, this is the place to meet and fill the seats at your conference.
Read more
Carlton Oasis
A STONE'S THROW FROM THE PORTS
A rural setting close to the port; for anything ranging from a one-on-one meeting to an exhibition attended by 800 visitors. Great memories are created here.
Read more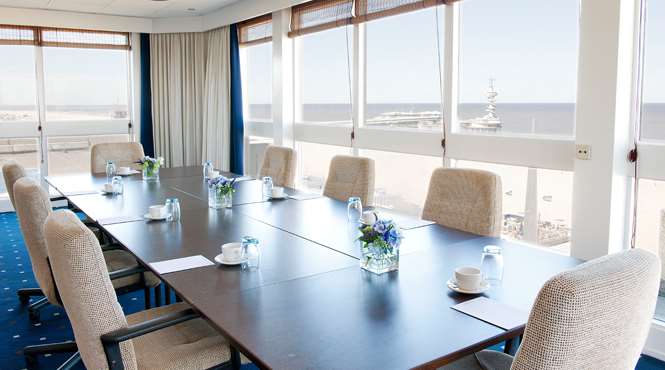 More room for ideas with a sea view
Carlton Beach arranges everything for new plans on the horizon
Meetings, working and getting acquainted in a seaside setting. Blue-sky thinking for new plans on the horizon. The Carlton Beach is a fully equipped home port for entrepreneurs, teams and corporations. With everything under one roof (or blanket of clouds or bright blue sky). For an unforgettable event on the beach in The Beach Club, or an exclusive board meeting in the Carlton Suite with an incomparable sea view. And our in-house service assistant and event planner arranges everything else.
Read more
A varied range of moods, dimensions
Discover our versatile venues for meetings, conferences and events and ambiances
We could describe Carlton's approach to hospitality, but experiencing it for yourself is even better. What do you require We offer beautiful venues that are inspirational and ensure you can realise your plans.