Your stay includes bites, drinks & more
Full Service Concept
At the Banks Mansion Hotel, we want to celebrate city life with you through an abundance of food and drinks in a warm and authentic setting. Your stay at Banks Mansion always includes most of the services we offer - both in the rooms as in The Living (our lobby area). Enjoy the international live-cooking breakfast in The Kitchen and free drinks in The Living, served 24/7. Be sure to come home early as we serve Dutch and French cheeses from the Cheese Trolley every afternoon from 5PM to 7PM, purchased by our staff at Amsterdam's famous Albert Cuyp market and transported back to the hotel by bicycle.
Our Rooms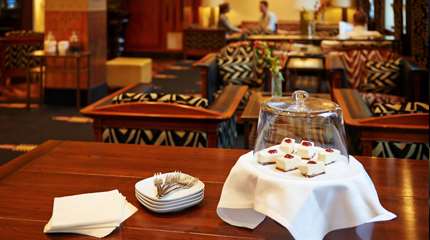 Banks mansion
AMSTERDAM MANSION X BERLAGE
Packed with local influences - the charming Banks Mansion Hotel is situated in the centre of Amsterdam, just a stone's throw from the Herengracht canal's prestigious Gouden Bocht (or 'Golden Bend'). With its stained glass windows, decorative carpets and elegant wooden cabinets, our hotel is a sight for sore eyes. We have embraced local influences like the Amsterdam School style in the Living and furniture in the rooms inspired by the Dutch architect Berlage. The result is a warm and authentic Amsterdam style with a bit of Frank Lloyd Wright thrown in the mix.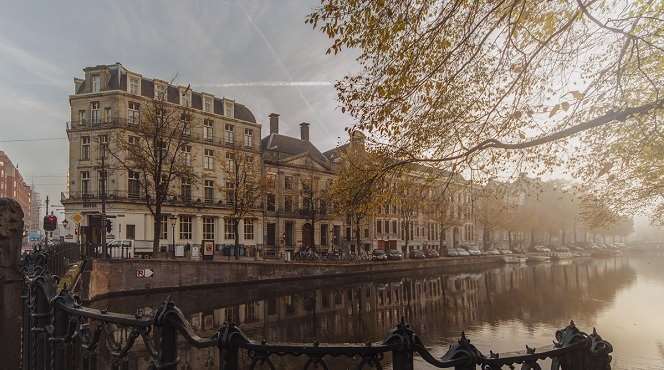 Your stay always includes:
Extensive breakfast buffet
Unlimited use of the minibar and the decanters in your room
Unlimited use of the self-service bar in The Living
Film and sports channels
Free Wi-Fi
book now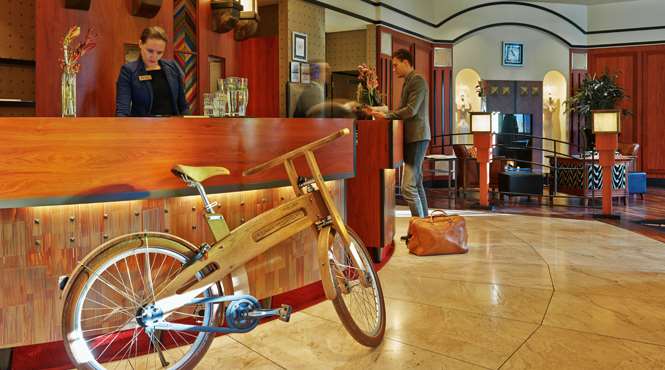 A great place to feel like a local
Personalised service from our local staff
As a cosmopolitan city, Amsterdam has so much to offer. Wouldn't you rather feel like a local than a tourist when you travel We know Amsterdam well and we're happy to let you in on our city's secrets. We know where you should take your mother for lunch, where to send a couple for a romantic surprise, or where to score the best late night cocktails. Our staff (a.k.a. 'local heroes') knows the best cycling routes, local shops, beautiful galleries and the most raved about restaurants and cafes. At the end of the day, The Banks Mansion Hotel will welcome you back with open arms. We hope you will feel at home.
Book now