About us
Gentle design and rich history
This is the kind of place you will want to return to, the kind of place that makes you feel nostalgic for it as soon as you've left. Located in central Brussels, the hotel has a rich history; the site was formerly a Dominican abbey in the 15th century and later the home and workplace of famous neo-classicist painter Jacques-Louis David.
Explore The Dominican's medieval architectural language that is direct in its construction and multi-faceted in its carefully chosen antiques and design objects. Everything at The Dominican is inspired by beauty and comfort, uniquely juxtaposing historical elegance and modern design. Our in-house collection represents our art-centred ideals.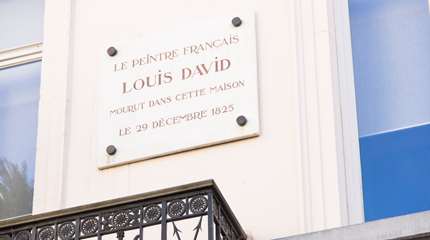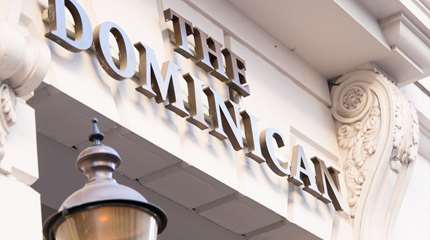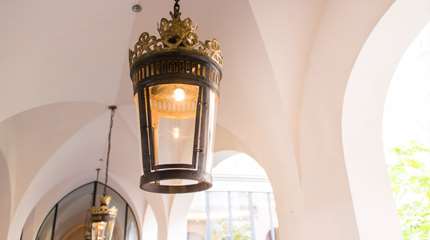 Jacques-Louis David's house
Rich history
The site of the hotel was also home to the well-known French painter Jacques-Louis David from 1816 till 1825. The original facade of his home has remained intact and was integrated into the design of The Dominican hotel.
After his death in Brussels in 1825, the house he lived in was named after him.
There, he created his last great work, Mars Being Disarmed by Venus and the Three Graces, from 1822 to 1824. In December 1823, he wrote: "This is the last picture I want to paint, but I want to surpass myself in it. I will put the date of my seventy-five years on it and afterwards I will never again pick up my brush." The finished painting—evoking painted porcelain because of its limpid coloration—is currently in the Musée Royaux des Beaux-Art, Brussels.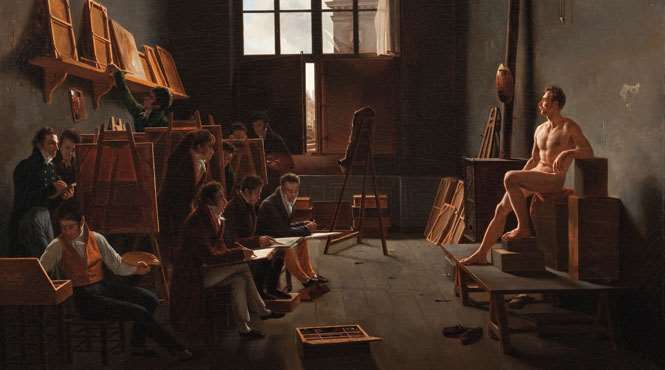 A cosmopolitain meeting place
Where art meets grace
We are located in a thriving cultural centre for art, fashion and architecture. Our hotel is the first entry point to get to know the city. The Grand Lounge is the beating heart of the hotel, where artistic minds mingle with visitors, locals, nomads, opera singers and politicians. It is the ideal setting for a fresh breakfast, relaxed lunch or fine dining experience in Brussels, beckoning you to experience the hotel's excellent cuisine. We invite you to take a seat. Enjoy.
Restaurant & Bar
One-off events
A reality-bending night out
We value escapism, a reminder that we should celebrate life and embrace elegant parties rather than adhere to mainstream formulas and expectations. Set within the Grand Lounge with spacious abbey corridors is where art meets grace. It takes the form of an urban gallery, an open-ended party scene, or cutting-edge live music venue extravaganza. It's where delicate perfumes are launched, sporty achievements are celebrated and famous brands create their legendary stages. Now, enter your social playground, what would you like to celebrate?
Meetings & Events