Special offers
Complete your stay with one of our packages. Check out our diverse range of packages for a complete stay at Carlton Square Haarlem.
Book through our website and receive an additional €10, - pocket money to spend in our hotels during your stay. That makes our packages even more attractive!
#HappyMemory
MAKING HAPPY MEMORIES IN HAARLEM FROM € 57.50 PER PERSON
Is included:
Overnight stay in one of our comfortable rooms
Breakfast buffet in Bar & Kitchen Zocher with live cooking
A delicious cocktail at Bar & Kitchen Zocher
A polaroid photo #HappyMemory
Book via our website and receive € 10,- pocket money to spend in the hotel
Bites We Love!
NOT JUST FOR FOODIES! FROM €49.50 P.P.
Includes:
Overnight stay in one of our comfortable rooms
Breakfast buffet in Bar & Kitchen Zocher with live cooking
Citymap for discover Haarlem
Zocher Plateau
Book via our website and receive € 10,- pocket money to spend in the hotel
Book now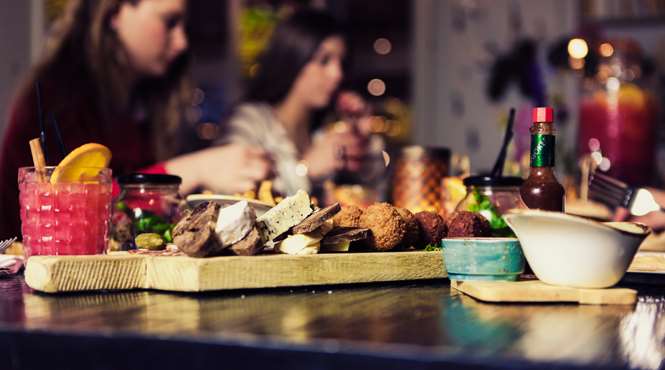 Long Lasting Stay
DISCOVER BUSTLING HAARLEM FROM € 122.50 PER PERSON
Is included:
Two night stay in one of our The Deluxe One rooms
Use of free minibar incl. assortment of spirits and ' bites '
Use of bathrobes and slippers
Breakfast buffet in Bar & Kitchen Zocher with live cooking
2-course dinner 'seasonal' at the day of arrival
Shopping bag with several shopping vouchers
Citymap for discover Haarlem
Book via our website and receive € 10,- pocket money to spend in the hotel