SQUARE DEAL
Book now and receive:
5% discount
Free cancellation until 12pm on arrival day (on flexible rate only)
€ 10,- pocket money to spend in our hotel
Local hotspots
Check out our favourite spots!
So much to do, so little time in vibrant Haarlem. You'll never get bored whether you visit its monuments, museums, iconic breweries or the beaches of Zandvoort and Bloemendaal. We know the best spots when hungry or when desperately in need of shopping. We listed them up for you so you can venture out untroubled!
Museums
Marvel at the treasures of science, go back to the Golden age and immerse yourself in contemporary art. With over 10 different museums in Haarlem there's something in it for everyone.
Sights
Book a tour through the Old Town and watch the city unfold around you. Discover all the little Almshouses, wonderful squares, canals and beautiful churches. Visit the Keukenhof or dive into the bustling nightlife of Haarlem.
Shopping
Shop till you drop in the best shopping city of the Netherlands. Are you into small boutiques like Olivia & Kate, Best Kept Secret and Foof or do you prefer the Grote Houtstraat?
Grote Houtstraat 2 min. 4 min.
Olivia & Kate 4 min. 10 min.
Best Kept Secret 3 min. 7 min.
Foof 3 min. 9 min.
Iconic beers
Haarlem is an eminent beer city! Try a beertasting at the historic brewery Uiltje or visit the iconic Jopenchurch. Hop on the Beertour, visit bar Koops or taste our own special Zocher Blond beer in Bar & Kitchen Zocher… Cheers!


Beach
Get a breath of fresh air, dip in the ocean or relax at a beachclub with your favourite drink in your hand. The beaches of Zandvoort and Bloemendaal are within a 20 minutes reach and are highly facilitated. We listed up some of our favourite beachclubs for you
Food
A visit to Haarlem is often also a culinary visit. Haarlem offers an extensive range of vibrant new restaurants and bars. From hipster coffeeshops to cozy bars and trendy restaurants, from soulfood to high dining with a Michelin star, Haarlem has got it all.
Tips from the locals
Some of the favourite spots of our wonderful staff:
Discover the Golden Streets!
And play the interactive game.
Explore the Golden Streets of Haarlem, discover unique stories and unlock recommendations for local shops and cafes while resolving cryptic clues. This discovery game is played through a web app. All you have to do is open the link on a mobile! The trail is divided over 2.5 kilometers and takes about 1-2 hours.
Carlton Square guests receive 10% discount, ask us for the discount code!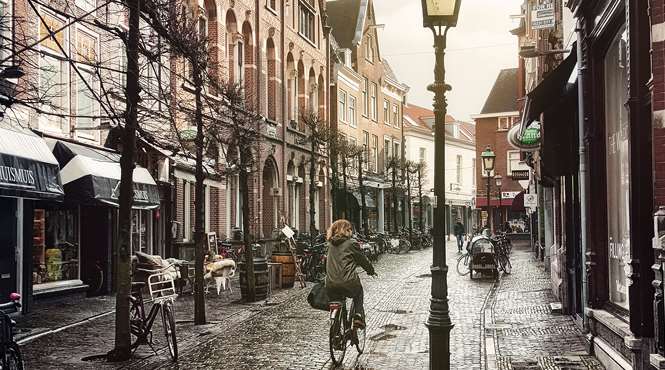 Discover the Carlton Square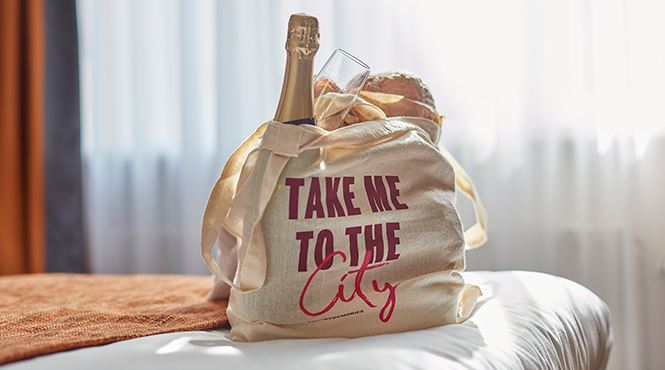 Packages
Take a look at all our wonderful packages. Whether you like shopping, dining or a two nights offer, there is something for everyone.
Info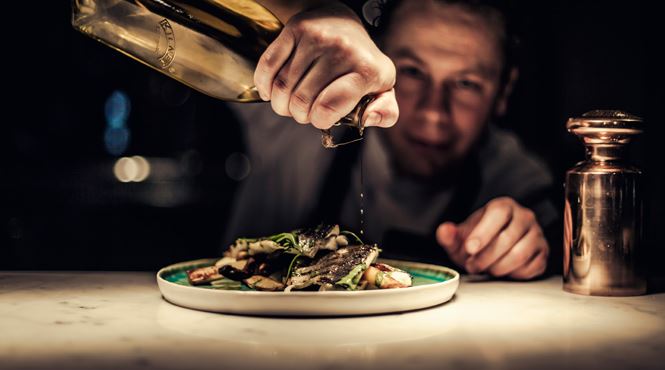 Bar & Kitchen Zocher
The favourite spot for locals and international guests. Hearty dishes, classics with a twist. Bar & Kitchen Zocher is the beating heart of the Carlton Square Hotel.
Info
Home
Whether you're in Haarlem for a business meeting, a 4-star weekend on the beach or a day of shopping, your comfortable hotel room at the Carlton Square offers a wonderful starting point.
Info