COME AND JOIN US!
WELCOME
We look forward to welcoming you! The daily care for the safety and well-being of our employees and guests is our top priority and we are following the recommendations by the RIVM in this matter.
On this page we would like to inform our guests about the measures we have taken in our hotel and how these apply to your stay with us. Please do not hesitate to contact us if you require more detailed information or have any questions.
In this way we hope to reassure any concerns you may have and make sure that our guests have a carefree and pleasant stay!
Hotel
Face masks are mandatory in all public areas and covered spaces of the hotel.
A number of measures have been taken to make sure that your stay with us goes as smoothly as possible. For example, we have put up signs to indicate walking routes and help people maintain the 1.5 metre distance. A maximum number of people are allowed in various areas such as lifts and toilets.
We only accept cashless payments in the various outlets (by bank transfer, credit card or pin). Only our hotel reception accepts cash, however we do prefer cashless payments.
Our employees are there to help you and will give you the necessary instructions.
We also request that you observe social distancing guidelines outside the hotel (on the car park, in the town, on the beach, etc.) so that everyone can enjoy themselves together.
Hygiene
Disinfectant gel is available in a number of public areas for your personal hygiene. We provide paper towels in all the toilets.
We aim to keep everything clean, all day! The general areas and contact surfaces such as lift buttons and stair rails will be cleaned and disinfected several times a day.
To avoid contact between employees and guests, rooms will be cleaned when our guests are not in the hotel room. We also ask our guests not to enter their hotel room if our employees are present for cleaning or maintenance purposes.
Employees will regularly wash their hands with disinfectant soap behind the scenes.
Our housekeeping employees wear gloves and use professional cleaning products and procedures.
Eating and drinking
Our restaurant and bar are open daily until 10PM.
We serve a delicious breakfast, you can reserve your spot in the restaurant when you check in at our hotel. Good weather? Enjoy your breakfast at our terrace!
On Friday's and Saturday's we work with dinner shifts. the first shift is from 6PM-8PM, the second shift is from 8PM-10PM. You can secure your spot by making a reservation on our website or in the hotel.
Various measures have been taken to keep the 1.5 meter distance.
Our kitchen stays open for Take Away orders. Our menu will be updated with weekly specials.
In Bar & Kitchen Zocher only cashless payments are accepted, by bank transfer, credit card or pin.
Room service for breakfast, lunch and dinner is also possible based on take-away
Meetings & events
The conference rooms have been modified so that it is possible to maintain the 1.5 metre distance for various group sizes.
There are a number of options available for breaks, lunch and/or dinner in the room or in the restaurant.
Please contact us if you would like to make use of our personal assistance in your request.
Facilities
We can provide you with lots of information on what is available both in the hotel and in the vicinity, e.g. local attractions, bicycle hire, walking routes, etc.
Our employees
All our employees have been trained in the above measures.
The 1.5 metre distance must be maintained at all times. There is no physical contact with guests or the guests' property. We ask our employees to politely remind one another and our guests if social distancing is not observed. "Please remember to keep your distance".
The break and canteen areas have been modified and also behind the scenes the work places have been set up to maintain social distancing.
If our employees are not 100% fit, we ask them not to come to work.
Our employees do wear masks.
Reservations
For bookings made directly with us, on our website or by telephone, the normal cancellation conditions apply. We recommend that you book a flexible tariff during this period so that you can change or cancel your booking free of charge.
If you have made your booking through an external party or booking website, your booking is not managed by our hotel, but through a different organization. If you wish to make changes or to obtain further information, please contact this organization.
We would like to thank you for your cooperation and understanding. We hope that you enjoy your stay with us!
Discover the Carlton Square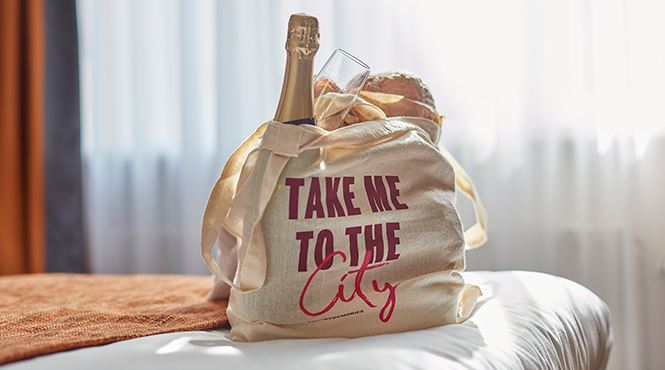 Packages
Take a look at all our wonderful packages. Whether you like shopping, dining or a two nights offer, there is something for everyone.
Info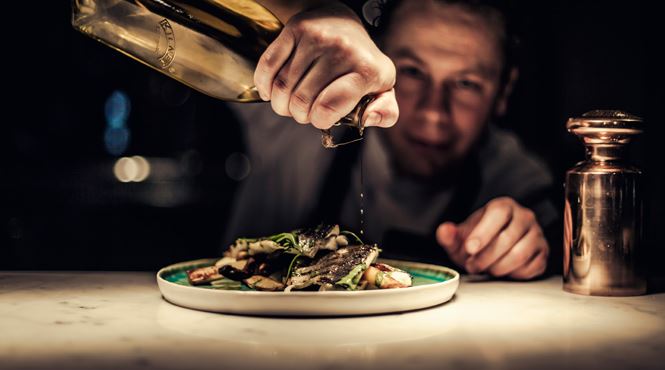 Bar & Kitchen Zocher
The favourite spot for locals and international guests. Hearty dishes, classics with a twist. Bar & Kitchen Zocher is the beating heart of the Carlton Square Hotel.
Info
Home
Whether you're in Haarlem for a business meeting, a 4-star weekend on the beach or a day of shopping, your comfortable hotel room at the Carlton Square offers a wonderful starting point.
Info