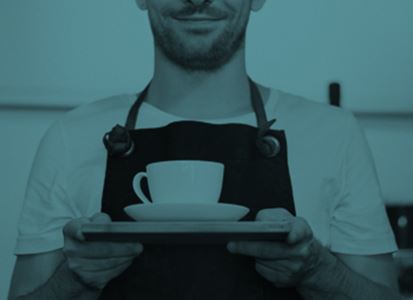 Terms & conditions
About our rates
At the Carlton Hotel Collection, it is our goal to make you feel comfortable, from the moment you make your reservation to the time you check out of your room. With this in mind, we are happy to provide several rate options, allowing you to choose which option provides the best value. We offer rates on a daily basis with clear flexibilities or restrictions, depending on the demand. Enjoy the freedom and the benefits of special promotions.
Reservations
When making a reservation you must give details of a current, valid credit card. Reservations are confirmed once you receive an e-mail from the Market Street hotel, and we accept no liability for people who arrive before receipt of this reservation confirmation. Please have your confirmation e-mail available when you check in together with the card that you booked with, as proof of identification.
Should you require a change of name on your reservation, you must let our reservations team know at least one day before the arrival date so we can make the changes to allow a smooth check in.
To avoid fraudulent transactions, bookings cannot be transferred without prior notice to the hotel and we can only allow check-in to a guest whose name is on the reservation confirmation.


Groups
For groups of 5 rooms or more please contact the hotel for cancellation and payment policy.
Cancellation Policy
If you wish to cancel or amend a booking made directly with the hotel, you must do so by sending us an email or by telephoning the Hotel direct. The cancellation of your reservation is confirmed once you receive a written communication/e-mail from the Market Street hotel, with a cancellation number.
Cancellation of a booking made through the Market Street hote website must be done on the website.
Cancellations or amendments to your booking must be made by 3 pm on the day prior to the arrival date to avoid a one-night accommodation charge. In case of late cancellation or no-show, the total amount of the first room night will be charged to the credit card, details of which were given at the time of your booking.
Please note cancellations or amendments are not permitted on any booking with a non-refundable cancellation policy.
If you have booked your bedroom through an Agent, cancellation charges may vary; please refer to the specific agent's terms and conditions, and all amendments and cancellations must be processed through your agent, this cannot be done directly with the hotel.
We recommend taking out personal travel insurance when booking, should you need to cancel for any reason.
Guarantee & Payment Policy
Details of a current, valid credit card are requested, in order to guarantee the reservation after 3pm on the day before the arrival. After the cancellation deadline, a pre-authorisation for the full cost of the stay reserved will be automatically held on the credit card provided at the time of the reservation.
Full payment will be taken on departure for flexible rates. Full payment will be taken at the time of booking for pre-payable and non-refundable rates.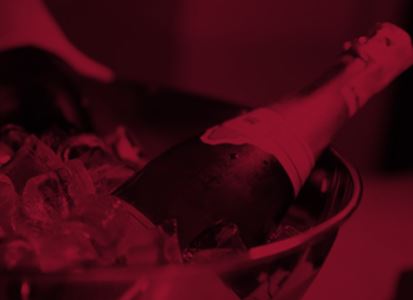 Arrival at the hotel
On arrival at the MARKET STREET hotel, make your way with the lift to the Reception on the 7th Floor to check in and collect the keys to your room. Upon check in, your credit card will be preauthorised for the value of £50 per night to allow for extras (details may vary depending on the type of rate chosen).
Check-In & Check-Out
Check-in Time after 3pm / Check-out time before 11am
If your arrival is early in the day and you prefer immediate access to your room before 3pm, we recommend reserving for the prior night to guarantee immediate access. Similarly, for late departures, reserving an additional night will guarantee access until you leave the hotel. If you choose not to reserve, we will be glad to store your luggage.
Special Requests
Although we will try to accommodate all special requests, these are subject to availability and cannot always be guaranteed.
General Terms & Conditions
All rates include service, tax and VAT at the current rate.
Breakfast is not included in room rates unless otherwise stated.
Smoking (including e-cigarettes) is not permitted in any part of the hotel, in line with current legislation.
Pets are not allowed in the hotel.
All rates and promotions are subject to availability.
Room unavailability
Should the hotel booked be unavailable for whatever reason, Market Street hotel reserves the right of accommodating the customer totally or partially in a hotel of equivalent category for the same type of services. The hotel will cover any additional cost of the room, and transport between the two hotels.
Should this not be possible Market Street hotel will offer you a full refund. Under such circumstances Market Street hotel's liability is limited to the payment received for the accommodation booked with Market Street hotel and now being cancelled. This liability does not extend to travel commitments or other costs. In such an event we would naturally do all we can to offer alternative but equivalent accommodation. Please also refer to Force Majeure.
Force Majeure
Market Street hotel does not accept liability or pay compensation for any loss, damage or expense where our obligations are prevented or affected by reason of Force Majeure. Force Majeure means any event which Market Street hotel could not, even with all due care, foresee or avoid – such as war or threat of war, riots, civil strife, terrorist activity, epidemic, pandemic, industrial action, natural or nuclear disaster, fire, adverse weather conditions, closure of airports or ports, technical problems with transport, governmental action and all other similar events.
Losses & Liabilities
You will be liable for any loss, damage or personal injury that you may cause at the hotel and to hotel property. The Market Street hotel reserves the right to charge your debit or credit card (before or after your departure) for the full cost of repair or replacement of any damaged property. The Market Street hotel will use its reasonable endeavours to discuss and agree with you any appropriate charge before departure, but will proceed to charge your debit or credit card if this is not possible.
The Market Street hotel also reserves the right to charge your debit or credit card for any extras that remain unpaid at departure time.
Complaints
If you have any complaint or comment regarding your stay, please make contact in the first instance with the hotel's duty manager, so that it can be resolved at the time.