Electric bicycle charge point

Breakfast, lunch & dinner
Bicycle tour
Experience, enjoy and be inspired by the versatility of the green Voorne-Putten. This island has something to offer for every cycling enthusiast.
If you come to the island of Voorne-Putten from the busy port area of ​​Rotterdam, then the contrast is enormous. From huge oil refineries you stand in the middle of a tranquil landscape with villages, dunes and forests. Voorne is also called the back garden of Rotterdam. Why? You discover that best on the bike.
This unknown green island has everything for a wonderful cycling holiday. Beautiful kilometers of paved cycle paths through the polders, historic places for culture and refreshments, extensive beaches and lakes for a nice picnic and relaxing nature reserves. This island has not yet been discovered by mass tourism and actually has it all.
Relax on an e-bike!
Want to enjoy the tour on an electric bicycle while discovering the most beautiful hotspots in Voorne-Putten? With the brand new e-bikes of the Carlton Oasis Hotel you will be able to relax and discover our entire area. The bike is fully charged for you and will be ready at the special charging point at our hotel.
Prices Hotel Bikes
Tourbike
All day € 15.00
E-Bike
All day € 27.50, day 2 € 25.00
Tandem bike
All day € 22.50
Cargo bike
All day € 25.00
To prevent any disappointment, please make a reservation 2 days in advance.
Upgrade your ride!
Book a picknickbag
Whether you book a bicycle with your stay, take your own bicycles or go out by car, quickly book one of our delicious picnic bags. With these well-stocked picnic bags you are ready to go. Discover the beautiful island of Voorne-Putten and enjoy a delicious snack and drink along the way in nature. You can choose from 2 different picnic bags. Do you opt for the 'Drink' picnic bag with a nice bottle of beer and wine or do you prefer a delicious 'Lunch' variant?
MORE INFORMATION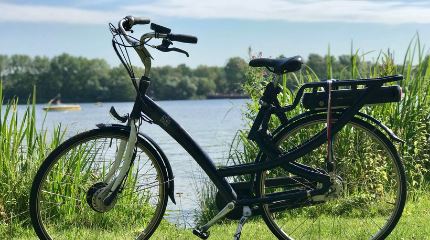 Discover
Get on your bike and explore the rich flora and fauna of the Voorn dunes. The vast beaches on the coast, with seaside resorts such as Rockanje and Oostvoorne, are highly recommended. In addition to surprisingly many historic fortified towns and fishing villages, you will find the oldest stone dry dock in the Netherlands, a unique vineyard and the largest lock complex in the world.
More Info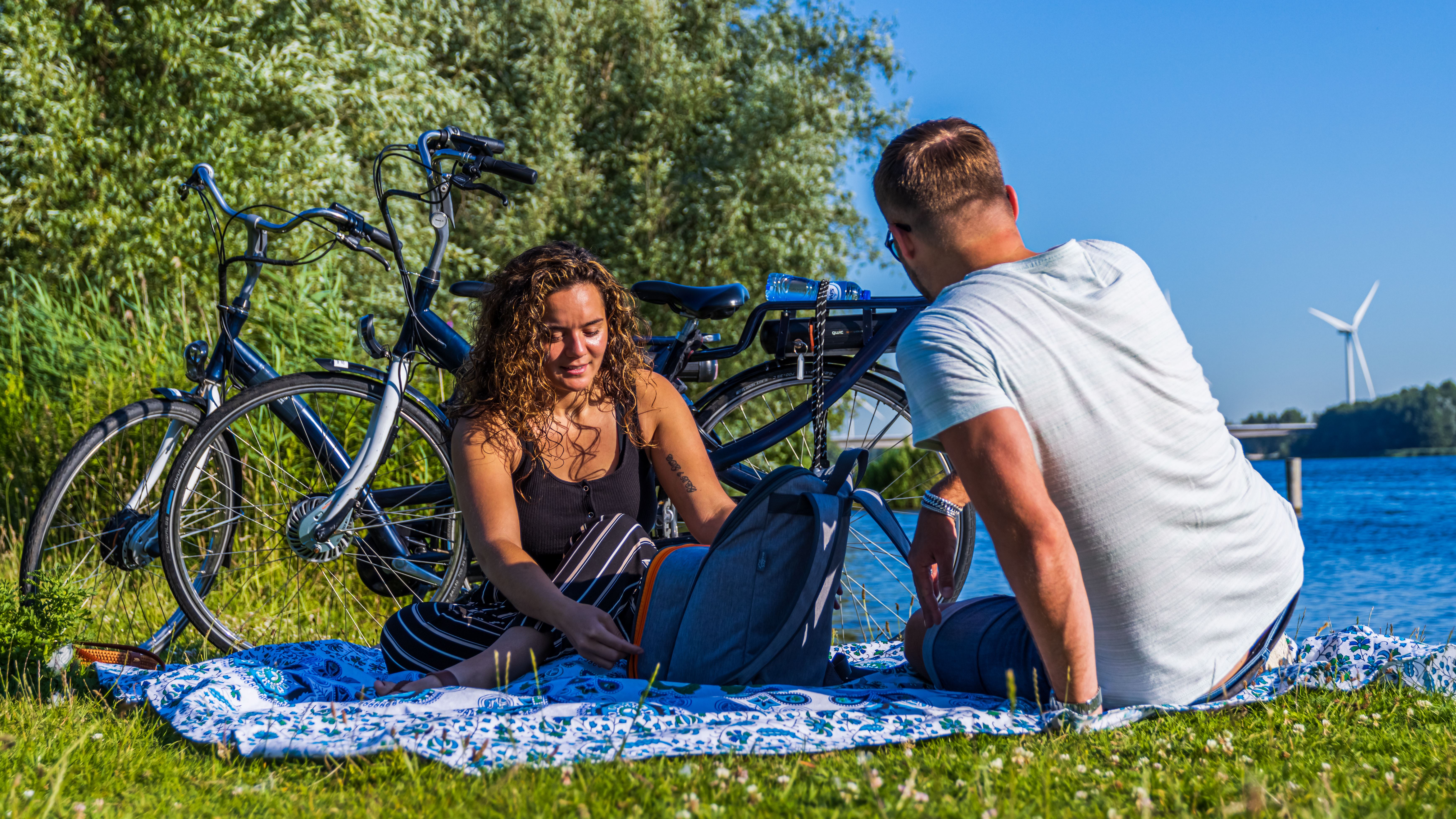 Enjoy
Do you already feel like getting on a bike? Carlton Oasis is also a TOP location (Tourist Transfer Point). A junction where various signposted cycling and walking routes come together. All you have to do is choose the route that appeals to you the most and you can hit the road immediately.
More Info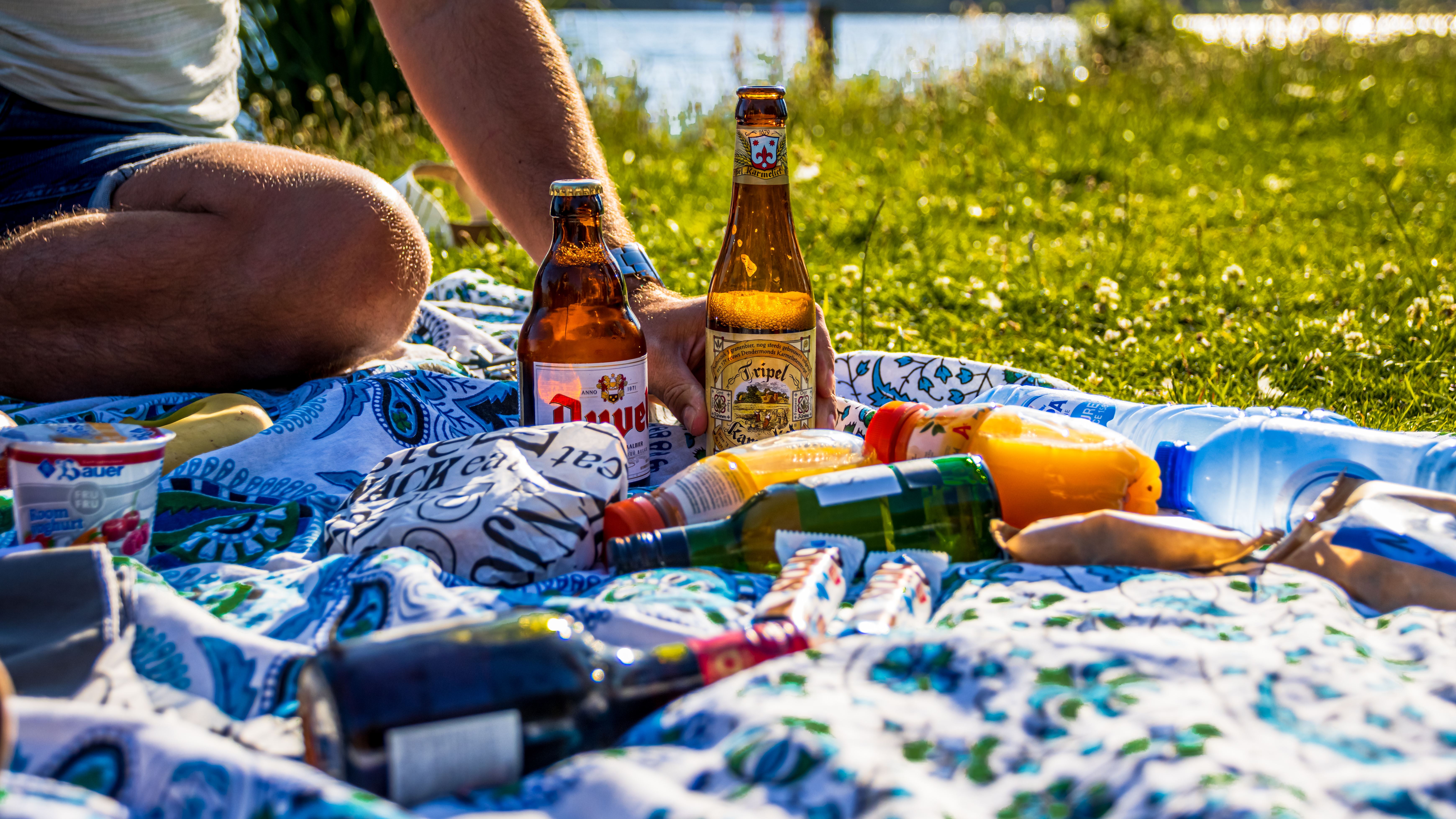 picnic bag
Want to make your bike ride even more fun? Book a picnic bag full of treats! You can choose from 2 different types of bags!
book a picnic bag