Green key
The total of tourism activities in the world represents a major impact on the environment. The Green Key® was created to raise the awareness of owners and managers of tourism and leisure establishments on the necessity and possibilities of running a responsible business.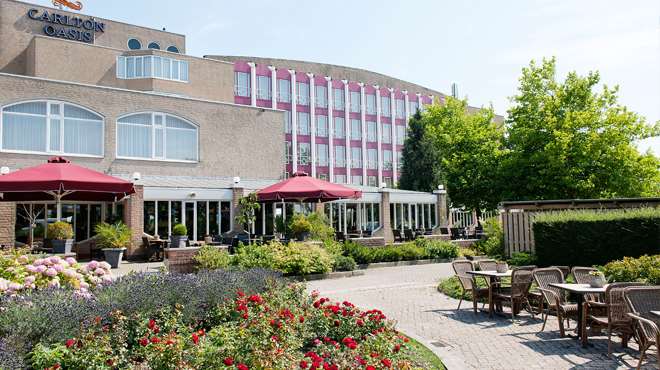 The Green Key certificate has been awarded to Carlton Oasis. Green Key is the international quality mark that stands for sustainable business operations in the hospitality sector. Carlton Oasis received the seal of approval in 2013.
Nathalie Rosbergen - General Manager of the Carlton Oasis - is proud of the certificate: "It means that we are doing well with sustainability, CSR, the environment and our surroundings. And we have to. We want to do more than the legal and regulations require of us. Green Key keeps us sharp as an organization and motivates us to go one step further. We see it as a valuable instrument that is anchored in our work. For example, we think every day about the effects of doing business in our industry and we also show our visitors that we are sustainable. Naturally, as Carlton Oasis, we immediately wanted gold and we succeeded!"