A luxurious high tea
Bubbles and lots of goodies!
Your high tea starts with a delicious glass of bubbles with which you can toast to a pleasant afternoon together with friends, colleagues or family.
Everything comes by from delicious fish, meat and vegetarin sandwiches, English scones, but also muffins and various sweet snacks!
Highly recommended for anyone looking for an unforgettable afternoon!
The high tea has a price of 26.50 per person.
Do you want to book this high tea? Then book online and add in the last step to the heading: remarks that it concerns a high tea.
Reserve the high tea
High tea
A delicious high tea for 26.50 per person
A glass of bubbels
English scones, muffins, savory snacks, sandwiches and various sweet snacks
Unlimited tea
Curious? Reserve a table for a high tea. Write in the last column of the reservation tool under 'comments' that the reservation is for the HIGHTEA!
Deposit
For our High Tea we ask for a deposit of 50% of the reservation value. We will send a payment link by e-mail with which you can pay via iDeal. Changes and cancellations can be communicated up to 24 hours before the start.
"Deliciously extensive!"
Review from Resengo
Booked a delicious high tea with friends and it was so extensive! Nowhere else have we experienced the high tea as in the brasserie of the Carlton Oasis hotel. Everything was fresh and the extra drinks made the high tea a success.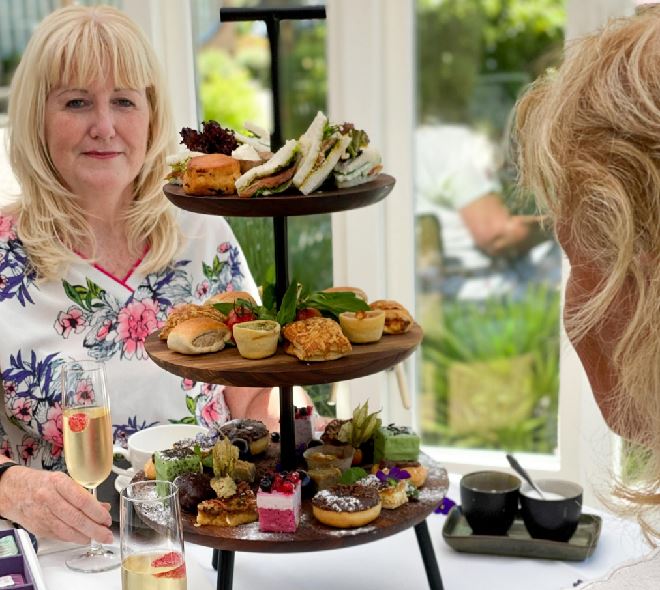 "5 stars"
Review from Google
The high tea is fresh and very versatile. Something for everyone, even if you don't like sweet snacks! The high tea was entirely to your liking and definitely worth my five stars! Really recommended!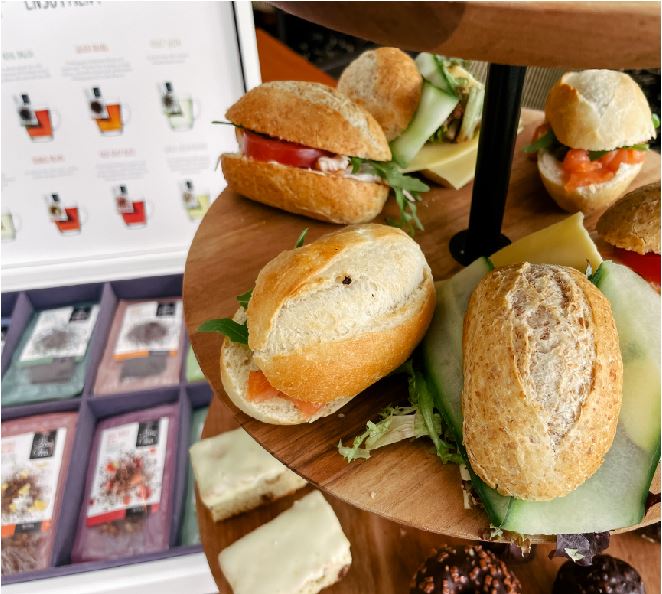 "A party on a plate!"
Review from TripAdvisor
A hidden gem but totally worth booking. The high tea is spacious with a lot of diversity. We really enjoyed it! If we are in the area again we will definitely come back to the Oasis for the high tea.