ELECTRIC SHUFFLE
COMING SOON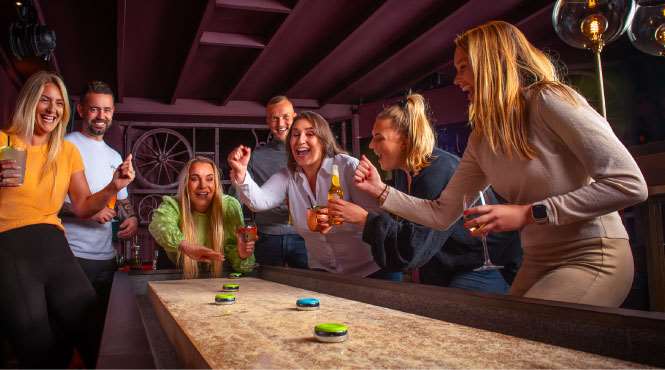 Dare to play something new?
Get ready to shuffle like never before, because with Electric Shuffle you will experience a completely new way of gaming. Shuffleboard with a modern twist! - where the traditional shuffleboard has been given an ultra-modern twist. We use the latest technology to identify the pucks on the table so you can keep real-time scores and track who is winning.
2 to 8 people per shuffle table
€ 30.00 per shuffle table per hour
Ready to take darts to a whole new level?
Discover interactive darts in a whole new dimension. A real dartboard with real darts, but different! Choose from different games where you can compete against each other. The computer gives different commands, with which you can earn points by hitting certain targets. Will you throw a perfect triple 20, hit the bullseye or complete another challenge? Go reach your target!
2 to 12 persons per electric dart
€ 30.00 per electric dart per hour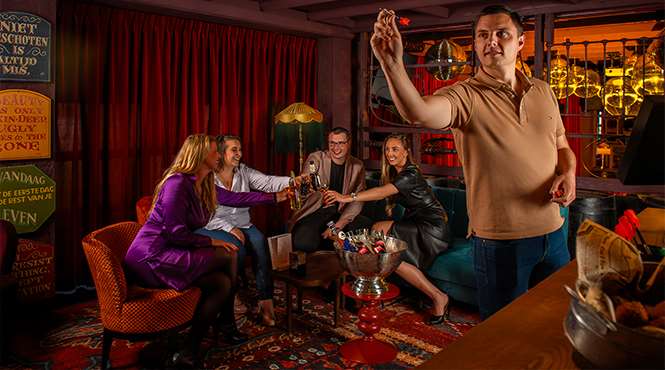 Did someone say karaoke?
Our karaoke booth opens its doors. Ready to sing the stars from heaven? You name the song, we got it! No talent? No problem. It's all about the fun. And the great thing is, you have the booth all to yourself. And your friends, field hockey team, colleagues. Choose your favorite songs and let it all out. Just make a reservation in advance.
Up to 12 people per room
Sing along with your favorite songs for 1 hour for € 60,- per room.
What about a game of pool?
A pub is not complete without a pool table! So the real pool fans can also enjoy themselves here. Whether you are a beginning player or an experienced pro, here you can put your skills to the test. So come along and discover how much fun pool can really be. Who knows, maybe you'll score the ultimate trick shot and walk away with the victory.
2-4 persons per pool table
€ 15,- per hour per table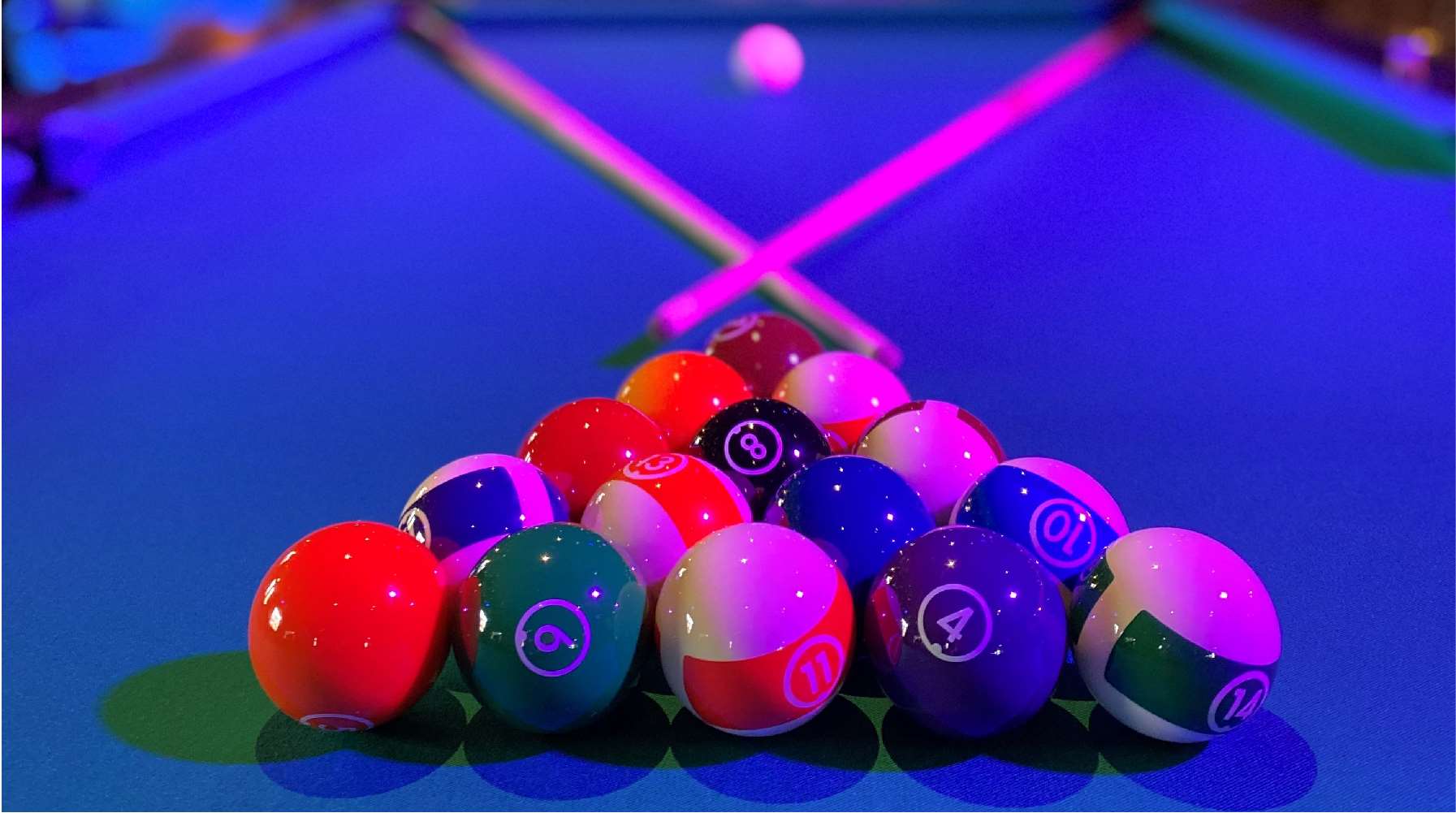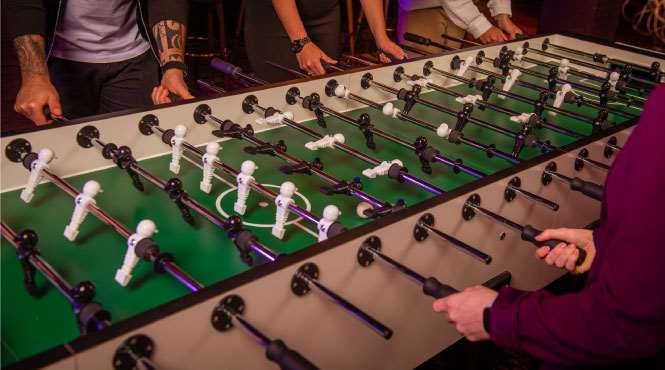 Can you play table soccer like a pro?
Are you ready for a mega game of table soccer with all your colleagues, friends, or family? Then we have good news for you, because with us you play on a table big enough for 12 people. So everyone can join in! Show off your skills, battle for victory and become the chosen table football champion! What are you waiting for? Get your team together and let the games begin!
12 people per table
Free of charge - no reservation needed