Executive Lounge
Located on the 7th floor of our boutique hotel, the Executive Lounge is an area exclusively available to guests staying in our Executive or Club rooms.
A private area with comfortable seating, makes it a great place to relax or catch up with business.
Complimentary tea, coffee, water, soft drinks and light snacks are served throughout the day. A selection of alcoholic beverages are also available from 5pm - 10.30pm. The complimentary bar includes our house red and white wine, bottled beer and a selection of branded spirits including vodka, gin, bacardi, whisky, brandy and sherry.
Due to social distancing, the Executive Lounge capacity has been reduced, you will be required to book a 2 hour timeslot before arrival or on check in for drinks in the evening. The lounge service has reduced from 2 hours to 1 hour 45 minutes on Friday & Saturday evenings only. This is due to the need to close at 10PM to comply with the "curfew".

On any evenings where government legislation does not allow us to serve alcohol please contact us directly to discuss. The lounge will still be open for complimentary tea, coffee, soft drinks & snacks.
Book now
Facilities
Complimentary tea, coffee & soft drinks available throughout the day
Varied snacks available - including fruit, pastries, scones, cakes, crisps and nuts
Complimentary alcoholic beverages available from 5pm - 10.30pm
Comfortable seating
Desktop computer with Bluetooth printing facilities
Free WiFi access
Reviews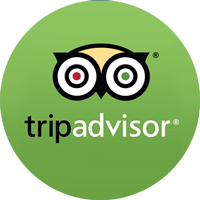 See what other guests think of us