Executive Lounge
Located on the 7th floor of our boutique hotel, the Executive Lounge is an area exclusively available to guests staying in our Executive or Club rooms.
A private area with comfortable seating, makes it a great place to relax or catch up with business.
Complimentary tea, coffee, water, soft drinks and light snacks are served throughout the day. A selection of alcoholic beverages are also available from 5pm - 10.30pm. The complimentary bar includes our house red and white wine, bottled beer and a selection of branded spirits including vodka, gin, bacardi, whisky and brandy.
More Lounge Information -
The lounge can be used during the day (before 5pm) & in the mornings without a booking. For complimentary tea, coffee, soft drinks & snacks. For example pastries & yogurts in the morning. Scones & cakes in the afternoon.
In the evening, complimentary alcoholic drinks & snacks are served. For example crisps, nuts & chocolate.
When using the lounge in the evening, we do still require a time slot booking. This ensures the lounge is not overcrowded when it is most popular, and that everyone gets equal access to it.
A time slot can be pre-booked at either 5pm or 8pm for 2.5 hours.
You can contact us after booking to arrange this.
Book now
Facilities
Complimentary tea, coffee & soft drinks available throughout the day
Varied snacks available - including fruit, pastries, scones, cakes, crisps and nuts
Complimentary alcoholic beverages available from 5pm - 10.30pm
Children can only access the lounge until 8pm
Comfortable seating
Desktop computer with Bluetooth printing facilities
Free WiFi access
Reviews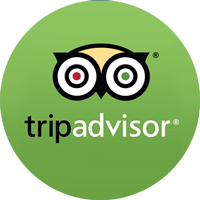 See what other guests think of us