Hotel will re-open Friday 14th August
Dear Valued Guests,
Due to the current travel environment, and local restrictions in place, the hotel has suspended operations and is currently closed.
We are delighted to announce that we will be re-opening the hotel on Friday 14th August 2020 and cannot wait to welcome our guests to the Carlton George Hotel and Windows Restaurant.
Reservations and restaurant bookings are being taken for all future days from 14th August.
We are still unable to accept incoming calls, and would ask that any enquiries for future bookings are sent to: reservations@george.carltonhotels.co.uk
If you have an enquiry for the team that is not relating to a room reservation please e mail: info@george.carltonhotels.co.uk
Thank you for your patience & understanding. We look forward to welcoming you back soon.
COVID guidelines

Rooms
Located in the city centre of Glasgow, our four star boutique hotel would make the perfect base for your Glasgow visit.
All 64 bedrooms of our boutique hotel include a complimentary minibar and decanters offering a "few wee drams" of vodka, gin & whisky, comfortable king size beds, free WiFi and Sky Sports can also be found across all room types. Upgrade to an Executive or Club Room to enjoy complimentary snacks and drinks (soft & alcoholic) in our popular Executive Lounge.
Make your booking through this website and you'll receive exclusive "book direct" benefits. (Use discount code WEBOFFER)
Book now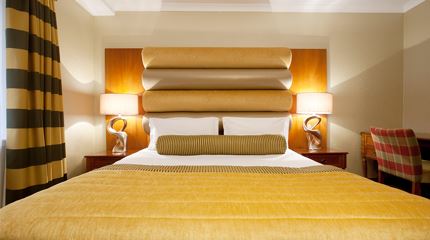 Classic with Complimentary Mini-Bar
Complimentary Minibar & Decanters
Scottish Fine Soaps Company toiletries
From
41428
Book this room
View room details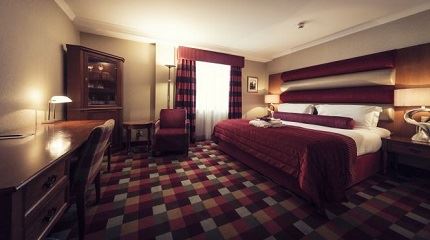 Executive with Lounge Access
Complimentary Minibar & Decanters
Access to Executive Lounge
Scottish Fine Soaps Company toiletries
illy Nespresso Machine
Bathrobe & Slippers
Upgraded Snacks
From
38606
Book this room
View room details
Club with Lounge Access
Front Facing Room
Complimentary Minibar & Decanters
Access to Executive Lounge
Arran Aromatics toiletries
illy Nespresso Machine
Bathrobe & Slippers
Matching hairdryer and straighteners
From
38607
Book this room
View room details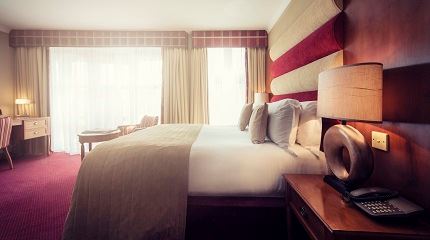 Club Balcony with Lounge Access
Front Facing Room
Complimentary Minibar & Decanters
Access to Executive Lounge
Arran Aromatics toiletries
illy Nespresso Machine
Bathrobe & Slippers
Matching hairdryer and straighteners
Balcony with Table & Chairs
From
284453
Book this room
View room details
Executive Lounge
Comfortable area located on the 7th floor of the hotel
Snacks available throughout the day
Hot beverages, water and soft drinks available throughout the day
Complimentary bar offering a selection of alcoholic beverages (5pm - 10.30pm)
Desktop computer with Bluetooth printing facilities
More info