PRIVATE MANSION
Your own private part as city mansion in The Hague
At Carlton Ambassador we would like you to have all of the privacy and tranquility as your wish. A stay in the
Private Mansion is extra suitable for those who have the need to be able to work in a concentrated and private way
or for those who want some time together with friends and family.
Book your own piece of hotel at Carlton Ambassador Hotel. Combine all luxury Residences and create your own
little city mansion in the center of The Hague. Complete with its own front door, parking spaces and meeting /
breakfast room. Perfect for an important business meeting or a family gathering!
Contact us about all of the possibilities via +31(0)70 - 363 03 36.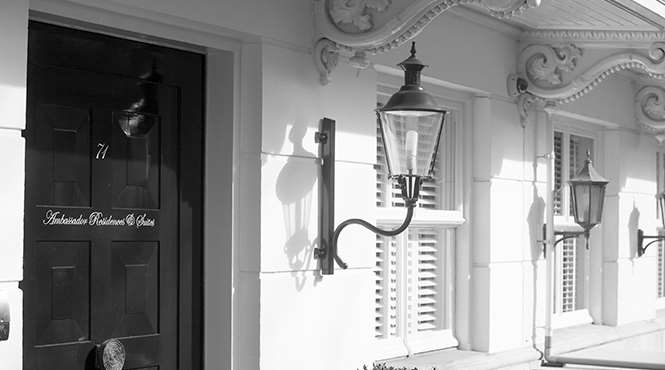 City Mansion in The Hague
Ambassador Residences
Your own Private Mansion in the center of The Hague. Eight luxury Residences, including a boardroom. The Private Mansion is fully or partially exclusive bookable.
Advantages Private Mansion
+ Own front door
+ Parking spaces in front of the door
+ Space
+ Privacy
+ Use of all hotel facilities
8 LUXURY RESIDENCES
Private luxury residence for each one
Enjoy the peace and quiet the Residences have to offer. The rich history and luxurious materials come together and ensure an unforgettable experience. Take a lovely hot shower in the serene bathroom or enjoy a classical repertoire through the radio.
EXTRA SPACE AND PRIVACY
BOARDROOM
When you book the Private Mansion, you also have the Boardroom at your disposal. Use this space for a meeting, joint breakfast or as an private dining room.
Everything is possible!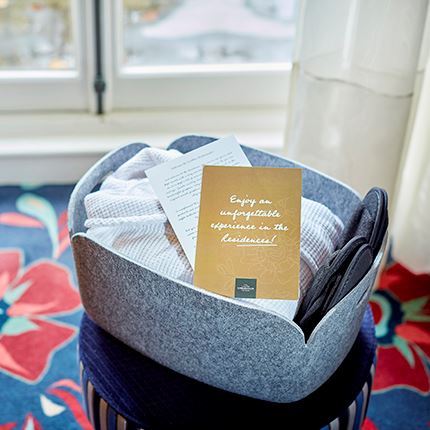 PACKAGES
COMPLETE YOUR STAY
Complete your stay by booking one of our Ambassador deals. Go for a real city trip with tips from locals or book a culinary package for a gastronomic experience.
Discover deals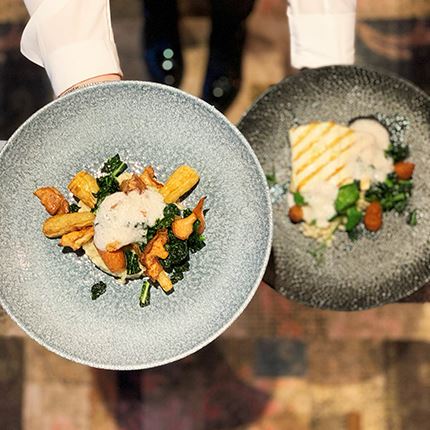 RESTAURANT SOPHIA
MAKE YOUR DINNER RESERVATION
At Sophia you can enjoy pure ingredients and international dishes. Enjoy an extensive three-course menu or one of the dishes from our Big Green Egg barbecue.
Discover food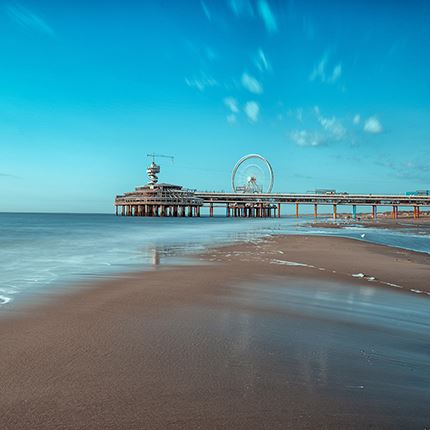 MUST VISITS
DISCOVER THE HAGUE
If you come to discover The Hague, don't forget the highlights of the city. We will give you the best tips to discover The Hague as a tourist and as a local. Take a look at our tips!
Discover hotspots
AMBASSADOR DEAL
10% korting
€10,- te besteden bij Restaurant Sophia
Flexibele reserverings voorwaarden