Four-legged Friend Pampering Package
Enjoy a wonderful stay on the beach together with your four-legged friend!
From the 1st of October, dogs are allowed on the beach without a leash, this is ideal for a nice walk on the beach or in the dunes. Moreover, there is not only a food bowl, water bowl and dog bed for your dog in the room, but also a surprise package!
Book now
The package
From € 149,- per room per night
Overnight stay with dog in a Deluxe or Family room *
Breakfast
Surprise package for the dog
Dog bed, food and water bowl
Checkout at 1:00 p.m.
Parking at the hotel
Includes Wi-Fi
Book through our own website and receive € 10.00 credit to spend at our hotel
Excluding city tax
* The starting price is based on 2 adults and 1 dog in a Deluxe room. The surcharge for 1 extra dog is € 25,- per day (if you are bringing an extra dog, please indicate this in the "special requests" section when making your booking).
* weekend surcharge (Friday & Saturday): € 20, - per day.
Something to celebrate?
Dog cake
Is your dog's birthday or do you just want to spoil your dog? Of course you can! The Scheveningen dog caterer will make a personalized cake especially for your dog.
Order your cake at least 2 days in advance and we will ensure that it is ready on the day of arrival! You can easily order by sending an email to sales@beach.carlton.nl or by calling +31 (0)70 354 14 14.
Prices from € 4.99 to € 29.99
Doggy Cake Smash
Would you like to organize a great cake smash for your dog during your stay in addition to the cake? Of course you can! Photographer Mandy de Wild of Soapp Photography can organize this cake smash on location or in her studio in Rijswijk and takes care of the decoration!
Request your cake smash as early as possible, because full = full. Applications can be made by emailing sales@beach.carlton.nl or calling +31 (0)70 354 14 14.
Price € 150, - including cake

Take a look at the cakes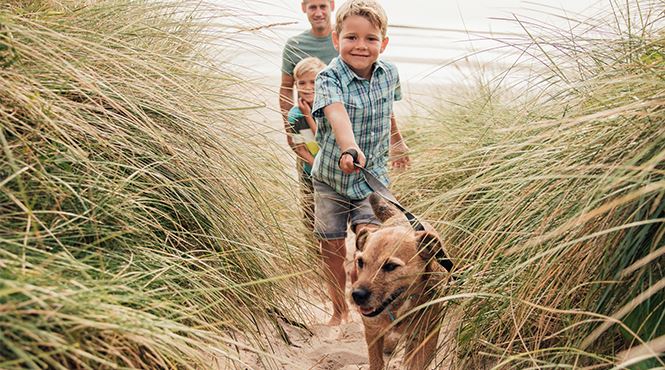 Take a nice walk
When you check in, you will receive a leaflet with beautiful walking routes. Walk your dog on the beach towards Noordwijk and back through the dunes of Scheveningen. Or discover Scheveningen together with your dog! From October 1 to May 15, you can let your dog walk on the beach without a leash. Does your dog need to do their 'business'? No problem! We give you handy poop bags, so that you can clean up your dog's needs at all times.
Discover Scheveningen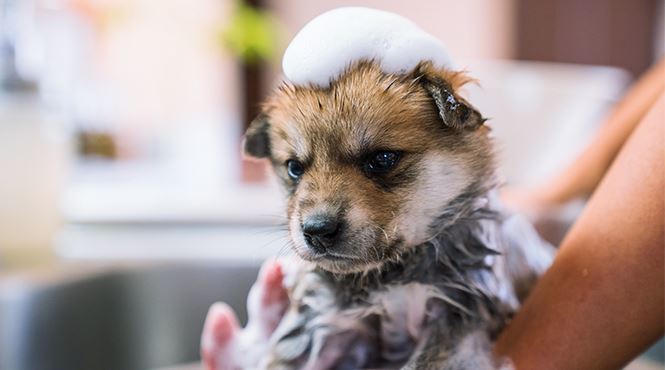 Clean your dog!
After a beach or dune walk, it is wonderful that your dog has enjoyed it! But often dogs get very dirty from playing in the sea and sand ... How nice is it to wash your dog after your walk? This is possible at Esso at the Zwolsestraat 443, a 10-minute walk from the hotel or 4 minutes by car. For € 5 (15 minutes) your dog is completely clean again! You can choose from five programs; warm water, shampoo, conditioner, anti-flea agent and blow dry. Within minutes your dog will smell like flowers again!
Esso location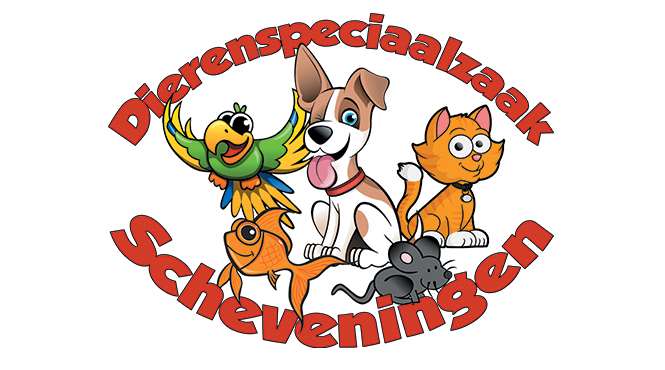 Pet Shop
Scheveningen
We have a nice collaboration with the Scheveningen Animal Shop in Stevinstraat 135.
Do you need something for your dog or do you want to spoil your dog? You will receive a 15% discount voucher with your overnight stay to spend at this pet store!