Beach Brasserie
Eating on the Scheveningen oceanfront
Enjoy a fresh, healthy breakfast in our Beach Brasserie restaurant or a delicious lunch prepared with care and with the focus not only on taste but also color and aroma. The ambiance is casual and every day, the culinary team serves light, healthy and surprising dishes made of fresh ingredients.
A lunch with friends or an appointment with business relations: at the Beach Brasserie the mood will be cheerful in an instant. The breakers come rolling in on the shores of Scheveningen, children are playing on the beach, and you enjoy excellent service, a hospitable reception and, last but not least, the many delicacies thought up by our chef.
Breakfast
Monday till Friday: 7:00 a.m. - 11:00
Saturday and Sunday: 7:00 a.m. - 12:00
Lunch
Monday till Friday: 12:00 - 5:00 p.m.
Saturday and Sunday: 12:30 p.m. - 5:00 p.m.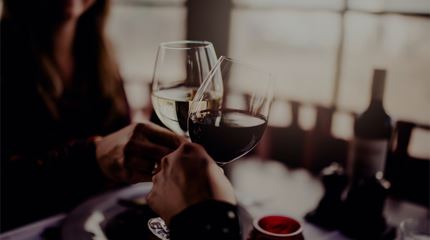 Smuggler's Bar & Grill
Informal & relaxed
Meeting friends or business relations for a drink, or a nice meal with the kids. An ideal spot for all, this is our Smuggler's Bar & Grill, an informal, relaxed restaurant - located on the Scheveningen seaside of course – that offers an extensive choice of grilled meat and fish dishes.
Opening Hours:
Smuggler's Grill
Monday to Sunday (including holidays): 5:00 p.m. - 10:00 p.m.
Smuggler's Bar
Sunday till Thursday: 5:00 p.m. - 00:00
Friday and Saturday: 5:00 p.m. - 01:00 a.m.