A carefree stay at Carlton Beach
Update: February 23rd 2021
WELCOME
We are still open and are looking forward to welcome you! In the hotel we have taken various measures to prevent the spread of the coronavirus. Daily care for the safety and well-being of our employees and guests has top priority and we follow the advice from RIVM for this.
On this page we inform our guests about the measures we have taken at our hotel and how they apply to your stay. For more detailed information or questions, please contact us.
Thank you for your cooperation and your understanding and we wish you a great and safe stay at Scheveningen!
The Carlton Beach Team
Hotel
Various measures have been taken to organize your stay as well as possible. Think of directions such as walking routes and for a 1.5 meter distance.
In public areas you must wear a face mask, for example in our lobby, elevators, toilets, corridors and on the stairs.
Our reception has been adapted to ensure that check-in / check-out runs smoothly.
Please only pay by bank transfer, credit card or pin.
If you want to use the elevator, you maybe need to wait a bit longer. As long as the elevator is not empty, we ask you to wait.
We also ask you to cooperate outside the hotel with the "social distancing" guidelines so that we can enjoy the stay together. There is of course sufficient space on the beach, the boulevard and the bicycle paths. Extra attention is required in the village, in the city and in the shops.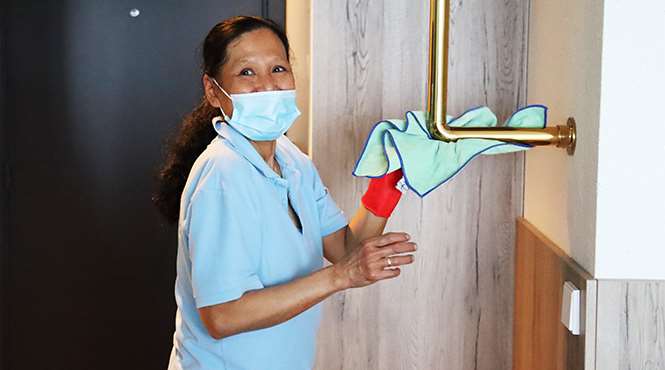 Hygiene
Everywhere in the hotel there is a possibility for washing and / or disinfecting the hands. We provide paper towels in all communal toilets.
We love to be clean all day long! Cleaning and disinfection of the common areas and contact surfaces such as lift buttons and banisters is done several times a day.
To avoid contact between employees and guests, rooms are cleaned when our guests are not in the hotel room. We also ask our guests not to enter the hotel room if our employees are present for cleaning or maintenance.
Employees continuously wash their hands with disinfection soap behind the scenes.
Housekeeping employees wear gloves and work with professional cleaning products and procedures.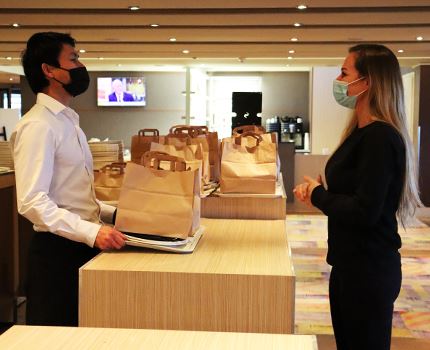 Food & Drinks


The Beach Brasserie and Smuggler's Grill & Bar are closed until March 15th 2021.
Until March 15th you can enjoy take away service in your hotel room.
Breakfast can be picked up in the Beach Brasserie between 7:00 a.m. - 10:00 a.m.
Lunch can be picked up in the Beach Brasserie between 12:00 and 6:00 p.m.
Dinner can be picked up in the Beach Brasserie between 6:00 p.m. and 8:00 p.m.. Please note, this is only possible by reservation!
Drinks can be picked up all day long. Alcohol can be consumed until 8:00 p.m.
Meeting & Events


The meeting rooms have been adapted so that there is a 1.5 meter distance for various group sizes.
Tables and chairs are placed in the hall at a distance of 1.5 meters.
You can use our take away service for breaks, lunch and meeting drinks.
A service assistant is always present. This employee ensures compliance with the measures taken and is available for any questions
Please contact us if you would like our help with your inquiry.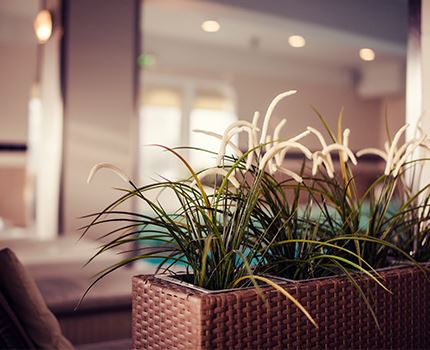 Carlton Sports & Health Center


The Carlton Sports & Health Center is closed until March 15th. .
You can still rent bicycles via our reception.
Massages can be booked from March 3rd via sports@beach.carlton.nl or +31 (0)70 354 14 14. Please note: your reservation must be made at least 24 hours in advance.
Our employees
Have been trained in the measures named above.
Have no physical contact with the guest or the guest's property.
The 1.5 meter is leading, we ask the employees to address each other and our guests if this is forgotten: "Are you thinking about the distance"?
The break and canteen areas have been adapted and the workplaces are also arranged behind the scenes in such a way that distance is guaranteed.
Not quite fit? That also means no longer working.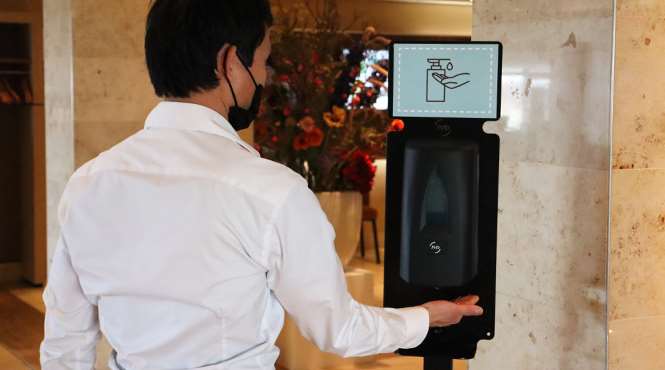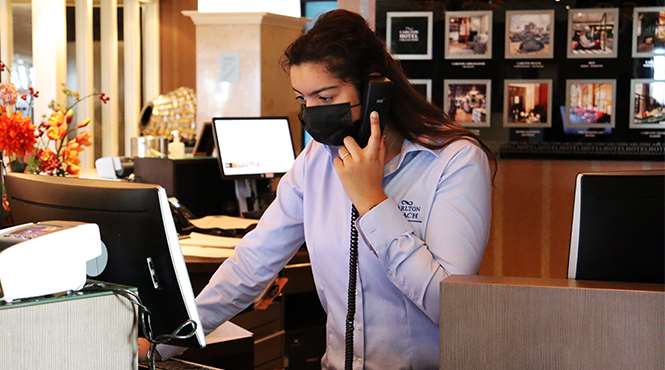 Reservations
For bookings made directly with our hotel, on our website or by telephone, the regular cancellation conditions apply. We recommend that you book a flexible rate during this period so that you can change or cancel your booking free of charge.
If you have made your booking through an external party or booking website, your booking is not managed by our hotel, but through a different organization. If you wish to make changes or to obtain further information, please contact this organization.