Scheepskameel
15 min taxi
Kattenburgerstraat 5
Scheepskameel presents a regularly changing menu in which classic European dishes with a great deal of attention to the main ingredient. Think of raw fish, vegetables from the barbecue, roasted with classic sauces and traditional cheeses. Clear, fresh and recognisable flavours. The extensive wine list consists exclusively of German wines. A unique experience in Amsterdam.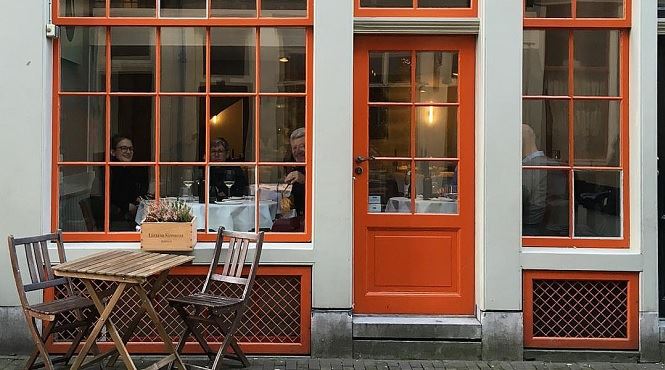 Bussia
8 min taxi
Reestraat 28 (''9 streets'')
Situated in the charming '9 Streets', between the beautiful canals of Amsterdam, Bussia's cuisine offers a refined Italian cooking style, giving a modern, international twist to classic taste and smell combinations. The kitchen is adventurous and imaginative. The pasta, bread and pastries are all made on site and all dishes are prepared with fresh ingredients.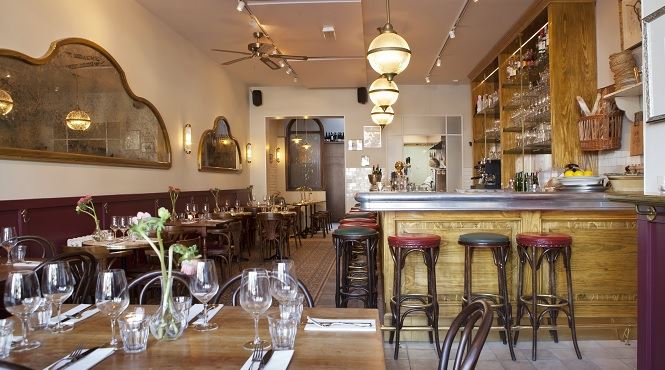 Petit Caron
6 min taxi
Gerard Douplein 10
A bistro / bar like you find in Paris. Located in ''the Pijp'', this bistro is owned by TV-MasterChef Alain Caron. It's cozy, classic and a bit noisy. A place where you always feel at home, even if you don't know anyone. The wine list is extensive, the menu modest with beautiful dishes. Highly recommended for a great evening out!
La Oliva
10 min taxi
Egelantiersstraat 122
La Oliva has all the ingredients for a wonderful evening of joy. Pintxos and delicious dishes from the North Spanish cuisine form the unique culinary concept in the heart of the Jordaan, where hospitality, personality and beautiful Spanish wines complete the evening.
Johannes
7 min walk
Herengracht 413
Johannes serves a monthly changing chef's menu where you can be surprised with 4, 5, 6, 7 or 8 dishes. Would you rather choose for yourself? This is also possible with the à la carte menu. They can serve a matching wine with each dish.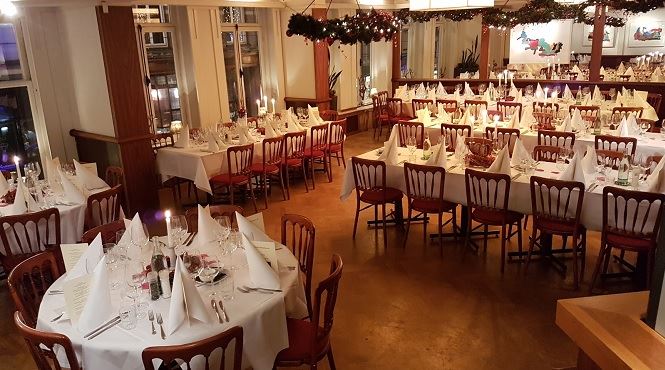 Sluizer
7 min walk
Utrechtsestraat 45
Traditionally emphasis on fish dishes, but also appreciated spare ribs. Classic, spacious interior. Here you will taste the Dutch cuisine and atmosphere. If you like old-fashioned conviviality, you should have a bite at Sluizer!